Lucy Blackley shares her thoughts on the similarities between small and large enterprises when it comes to PLM. Lucy is a PLM and Product Development expert and sits on WhichPLM's Expert panel.
Why does PLM feel like a political playing field, where the growth of everyone together isn't an option, despite the recent shifts in the retail world?
For as long as I can remember, the failings of big retailers have been in the news, with thoughts and opinions being thrown left, right, and centre about the future of retail and its potential 'death'. Of course, this isn't really the reality, and retail is a long way from dying, but it is evolving. Online is especially flourishing, and some online retailers risking it with their first physical stores in order to test the waters, and explore other structures that they haven't yet delved into.
The failure of department stores, specialty retailers, and sporting goods companies puts an exaggeration on the overall industry, but it's purely an evolution within the sector that is making its way into the future of how people buy, and what they buy.
It's been the dawn of startups and small businesses for quite some time now, and that dawn seems to have extended itself, with more and more small independent labels offering something a little bit different with that little something extra, turning consumers into loyal followers that are buying into the lifestyle concepts of these smaller enterprises.
It's hard to define or pinpoint when people started looking elsewhere and overlooking the convenience of the 'big boys, to find something that holds more value to them than a mass-produced product that sufficed what they were looking for, it was something that they liked, but it wasn't something they were in love with.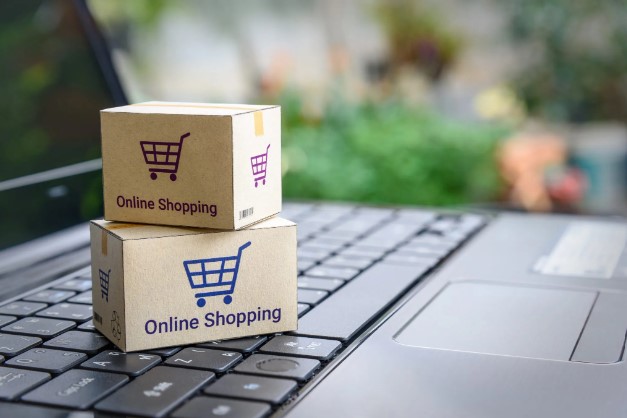 Whether you look at the UK supermarkets, Asda and Sainsbury's and their merger deal, or if we look at the closure of many House of Fraser stores, and the selling of the business to Sports Direct, we see that corporations are scurrying around looking for solutions to be at the top of their game once again. However, if you've read any of the news on these, there are doubts being raised by the Competition and Markets Authority for the supermarket merger deal, as well as the doubts raised by analysts regarding the selling of House of Fraser to the owner of Sports Direct and how it could backfire on him.
Sometimes it isn't even the strategy that's failing them; sometimes it's purely about not reaching yearly targets even though these companies are making money – just not enough to meet the expectations of investors. A review of how they run and sell their product is in dire need of change for a lot of larger-scale companies, as the ways in which they reach these targets can appear somewhat unethical, which is becoming more transparent every day. Consumers aren't interested in profits, they want to feel a connection to something, and a points card just isn't cutting it in today's environment.
Although it is understandable and completely logical that businesses re-evaluate their internal structures, it's been known that some are cutting back, but expect the same workload to be done by the reduced team – something usually impossible, creating an environment within the workspace that is unpleasant and gives no incentives or motivation to the remaining team members.
With this in mind, I'd like to further discuss the various functionalities that a PLM needs, not only for those who are smaller in scale, but also for those larger corporations that are building up, or cutting back.
Over the last few months, I've been onboarding companies wanting to be part of the PLM world; my business has noticed a synergy between every brand we've spoken to – big or small. The main problem smaller companies are finding is that PLM isn't made for them, and even some more basic PLMs are unable to give them what they need: the tools to be able to scale. As their products fly off the shelves, they want to implement new innovative designs and grow as a business.
Below is an example from a recent collaboration that spoke about the complications they faced when looking for a system:
"On our wish list was something that felt intuitive, clean, and easy to use, and what we were shown was not only expensive, but complicated, overly packed with features we would never use, and seemed to be built by programmers who had never designed a garment or created a tech pack in their life.
With some of the bigger, more cumbersome systems it was apparent that working the PLM would become its own job entirely, and as a small team, we wanted things to be simple, and fast and help us do our jobs better. Our design team had nightmares about drowning in never-ending PLM menus and dropdowns."
These same concerns are made time and time again by businesses. Myself included. The very reason I shifted from the industry to create another solution was purely due to the stresses of not feeling heard as a fashion design and apparel brand that's working with so many aspects, and needs to keep on top of everything within a short space of time while ensuring accuracy at every step of the way.
When in conversation with some of the team members within larger fashion companies we are onboarding or initiating relationships with, it is evident that their requirements aren't so different from the smaller fish in this grand ocean. They want the full life cycle as easy as possible, they want a critical path and a range plan. They sometimes additionally want to set budget restrictions and raise purchase orders if they don't have an internal system that's built for them.
For larger companies, it's often unclear as to why some PLM providers offer different versions of PLM for the different sized companies, as a brand's growth often doesn't change the process of working through a lifecycle unless something is terribly wrong with their current way of working.
Another frustration can be when they don't offer various versions, but instead show features that aren't of the plan these companies are assigned to, blocking and bulking up their system as a marketing ploy to try and persuade the brands into purchasing something more.
The outdated tactics of upselling don't work any longer and only forestall the users, opening the discussion of the software's relevance in that company. This, then, in some cases escalates into preventing them from wanting to further subscribe upon the expiry of their current contract.
It's methods like this that further the mission of providing solutions that work across the spectrum and listens to the needs of the industry from people that continue to work in the industry today.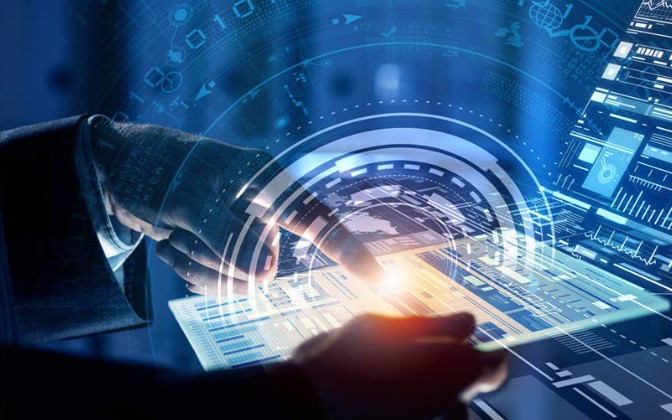 People want to feel cared for, people want to feel like their whole vendor structure is a team, and we are all pulling together for the greater benefit of the industry, from all angles. The only thing we, as providers, should be doing is catering to all, and treating all as if they were our biggest clients yet, giving them a sense of priority and us a sense of purpose to further improve, and grow as a business with the knowledge we earn from interacting with the brands of the future.
Our systems don't have to be for one, or the other. The general rules of product development within the industry, whether big or small, are all heading in the same direction and achieving the same outcomes. To complicate matters, to look bigger than we are, only defeats our objectives and purpose, as the world becomes more complicated, it's important that we simplify, streamline, and do what we're there to do, reducing the time (on tasks).
To give people a system is to give them something that will make their lives easier in every single way. When a feature isn't provided on their plan, removing the visibility of such a feature helps the user in so many ways. It sounds like it's just a click or two, but if something is 'marketed' in a way that makes the user think they need it, they are always going to try and click on it, until their brain tells them over time that it's not for their use. It all feels a little too psychologically cunning from the side of the provider that we should treat them like a client and not a collaborator when it is their innovative ways that pave our way to keep relevant in an ever-changing world.
Many SMEs have and are contacting a huge array of providers in the hope of finding their perfect solution, but come to a halt because of limitations or complications due to, as described above, an overly packed and complicated system with features that wouldn't be used, or take up more of their time.
In some cases, larger PLM providers are ignoring these smaller companies because they don't see their need for a system as something major that will bring in enough money for their own business. Despite this, money is money, and they will hand over a license when requested (because money is money, right?), and although expensive, many smaller companies are accepting reluctantly as they feel that they have no other choice, and some of the smaller PLM providers are unable to provide them with what they need to operate and scale their business, production, and profits.
Whether you're a small or large company, the general development process remains the same throughout with a few tweaks in the way they apply this information. We all have a design to hand, we all approve components, we all communicate with suppliers, and we all need reference points such as critical paths, and range plans – so why are smaller companies feeling completely ignored after a solution provider asks the size of the account and from there shows little interest in helping them realize their dreams and ambitions?
Why is there no seeing the potential, and only the chase of the larger accounts? It's baffling, especially in today's environment, what many companies didn't see coming. These large accounts were once as small as the ones these solution providers aren't interested in, but it's incomprehensible in our current retail situation that small companies are still bringing this up, and we as a collective (solution providers) are not acting upon this and feeling any sense of responsibility to aid these brands on their journey to achieving their end goal.
The world is big enough for all of us, and when these small brands grow, we all grow. It's the rebirth of retail and the innovations of the future ways in which we work that have left people behind, and we together are able to aid the future of fashion by understanding and implementing them in the same way that larger corporations have been offered support in the past. As solution providers, we must invest in the knowledge we can gain from moving forward with the SMEs of today that will eventually be the successful larger companies that we serve tomorrow.
stay connected with our monthly download
We'll drop into your inbox no more than once per month with the latest news, features, tutorials and more.