foundations module: basyx
concept to production, simplified.
Basyx is Bombyx's core entry level product that all other features bolt on to.
It's comprised of two main modules, product information, and libraries/groups/templates (LGT's) along with additional features; partner overview, manuals and documents, and system masters.
Products is the core building block to build a product portfolio, and apply their attributes.
LGT's are there to add to and re-use for convenience, and efficiency when building up your data packages.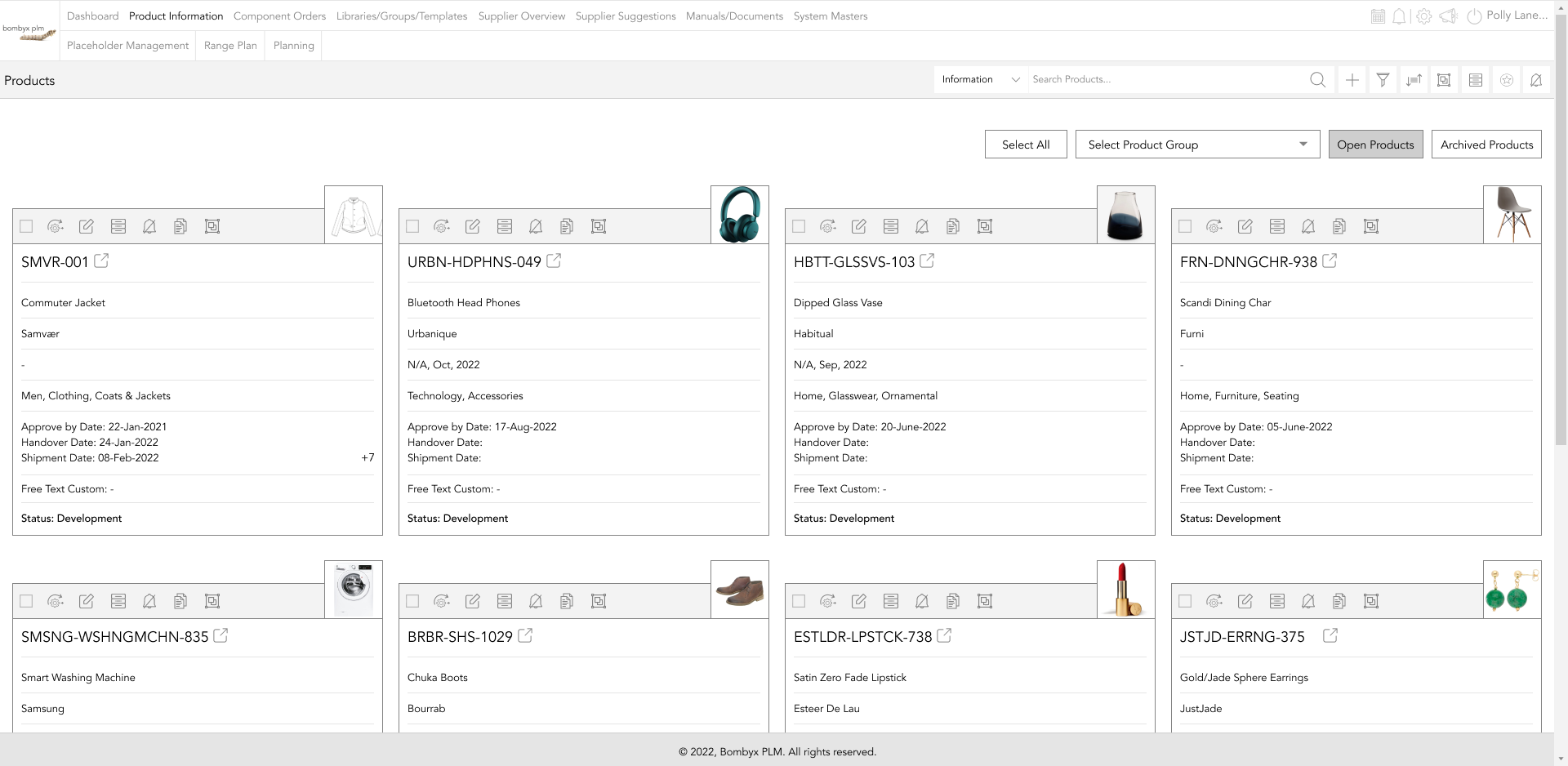 Partner Overview enables you to view your supplychain partners, as well as to add and assign them to specific products as well as other attributes throughout the system (including manuals and documents)
Manuals and documents enable teams to upload their operational documentation to the system to hold there as a single source.
System masters are where you'll add your brands, categories, seasons, and many other attributes which will then be applied throughout the system in dropdown or selection formats, so that the system uses your terminology.
tap a basyx module to learn more