costing template
tutorial and demo
introduction to the costing template module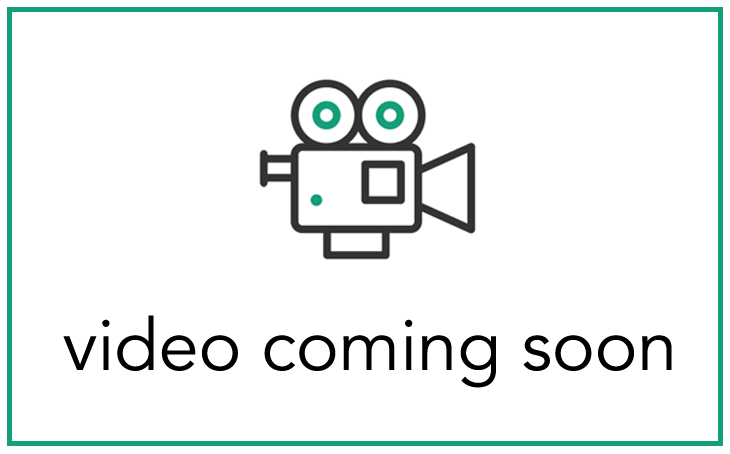 navigating to the costing templates
To access the costing templates section, tap Libraries/Groups/Templates on the top menu bar, and then locate the costing templates tab and tap to enter.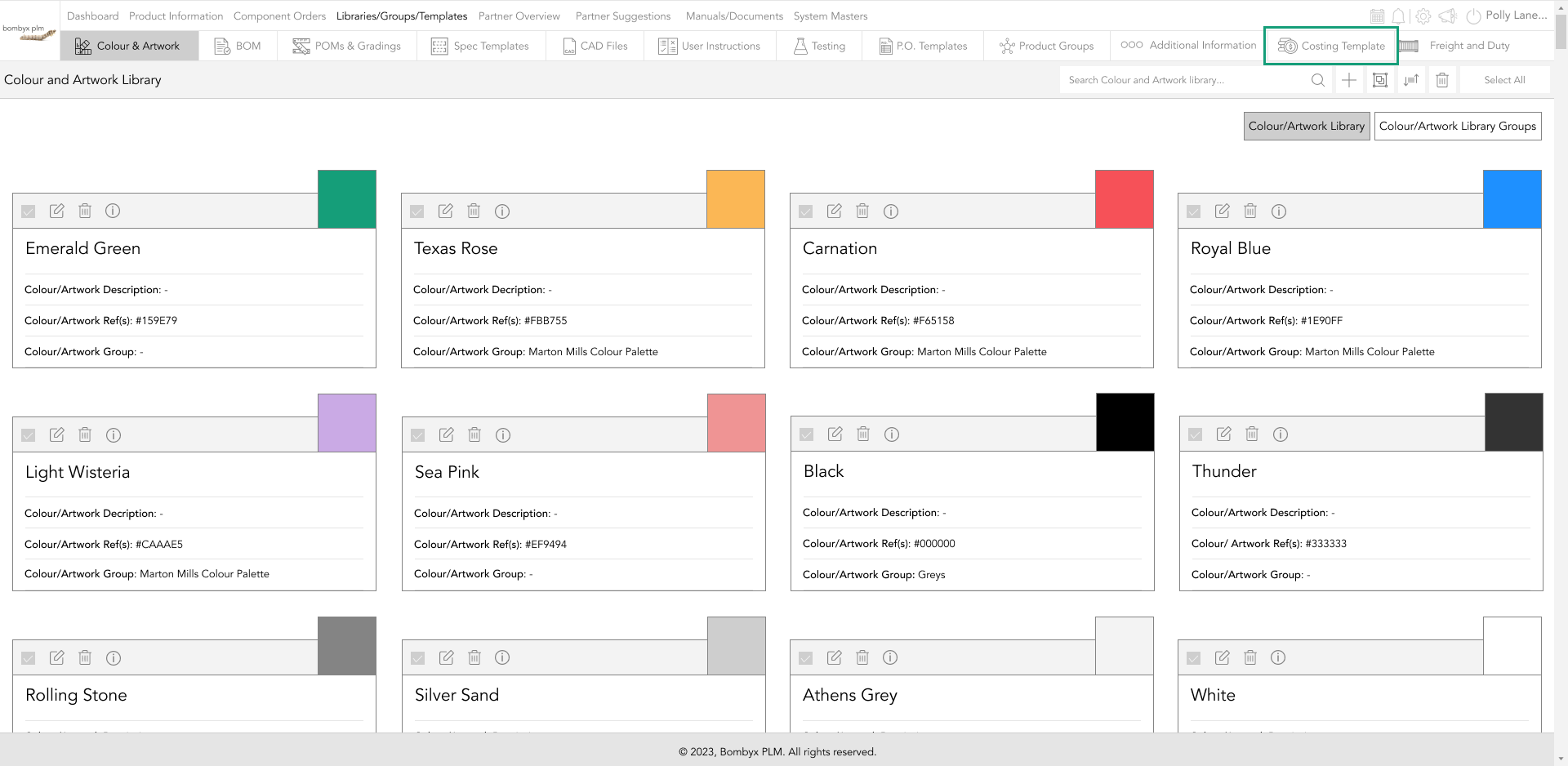 creating a costing template
To create a new template for costing, tap the plus icon...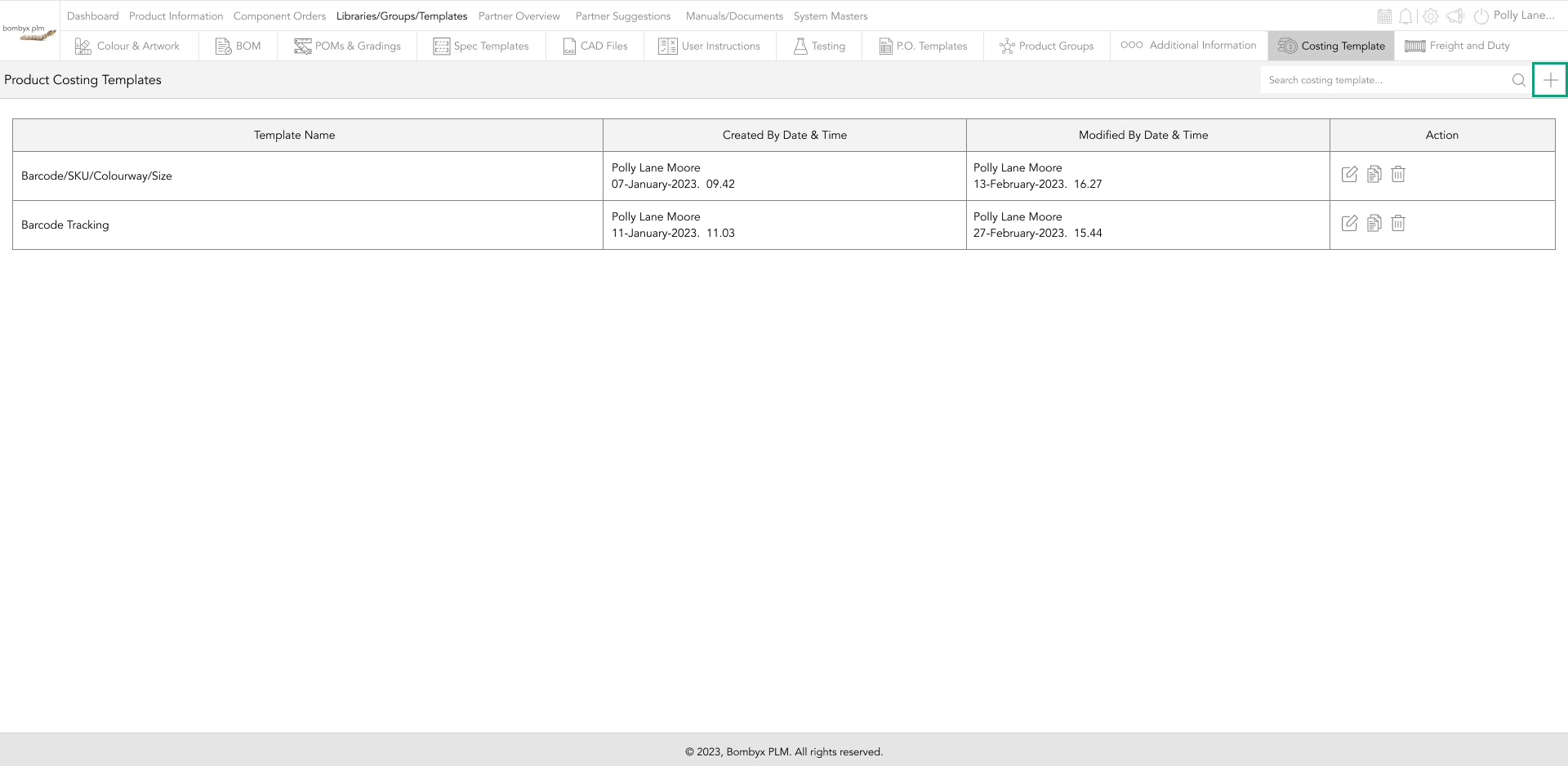 This will prompt a popup where you will enter the template name and VAT.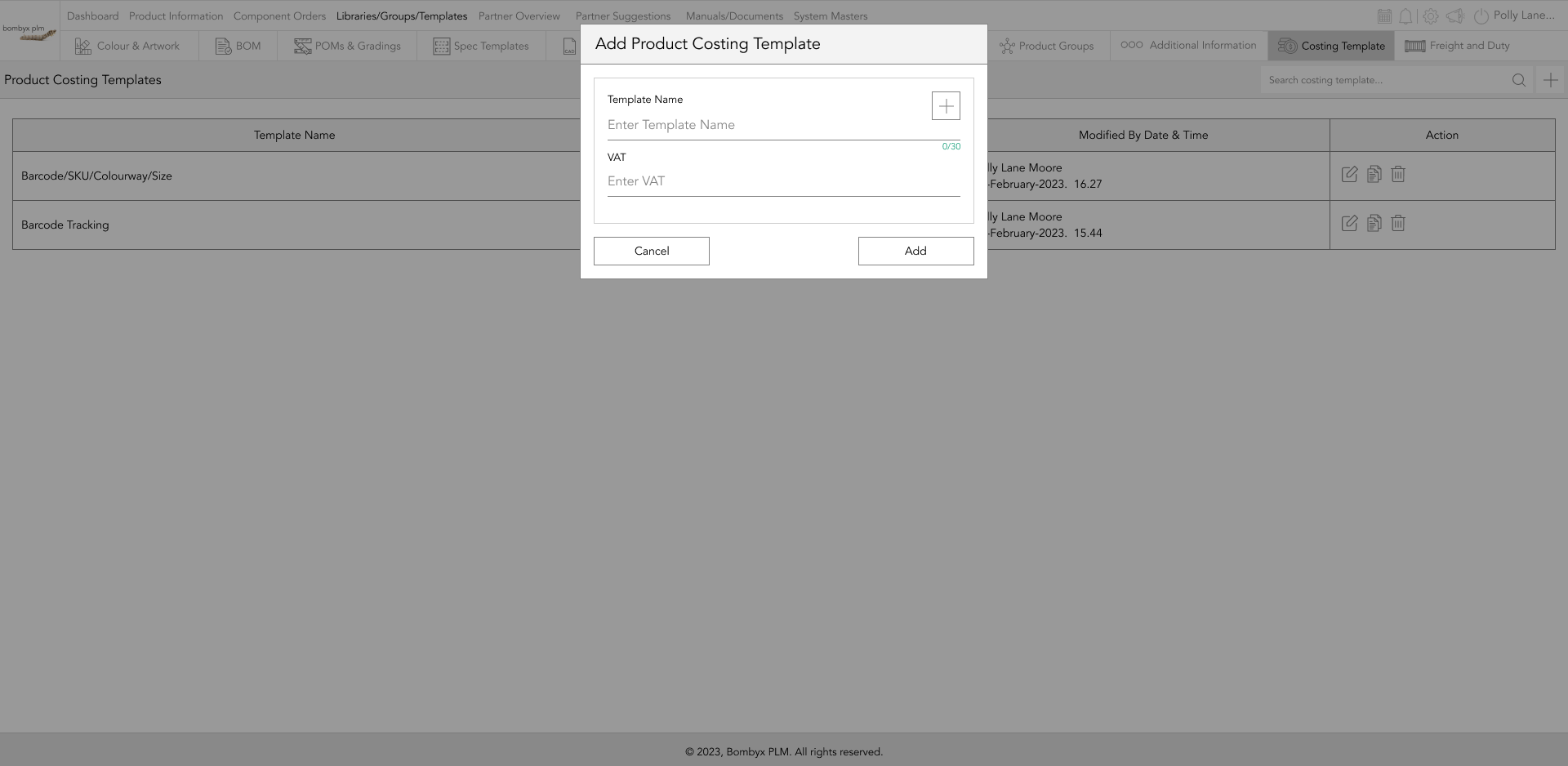 Tapping the plus icon on the popup will allow you to create a second template.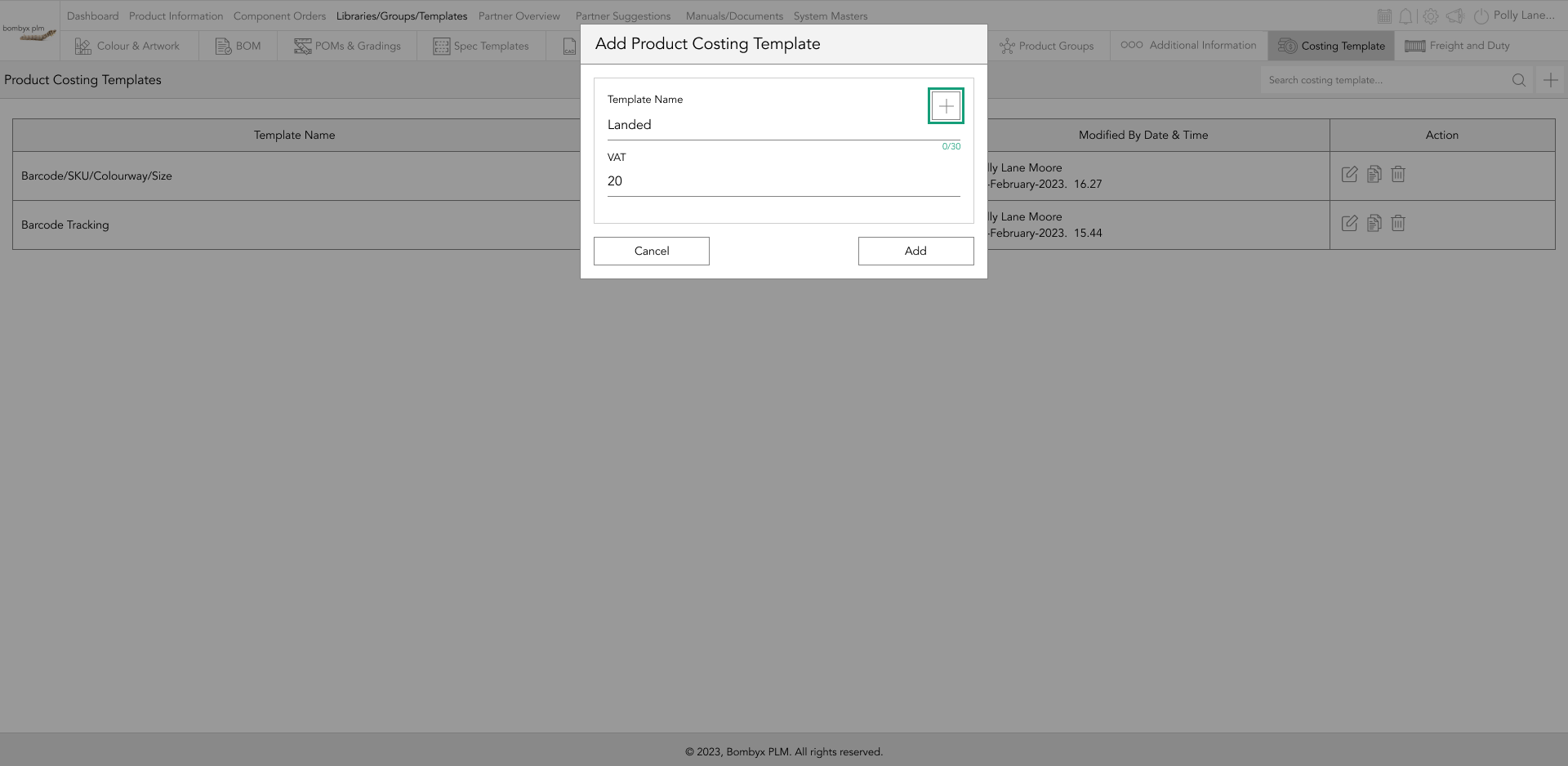 editing costing templates
To edit/update a template, tap the edit icon at the end of the row of the selected template. This will take you inside the template, to add, edit, and delete columns.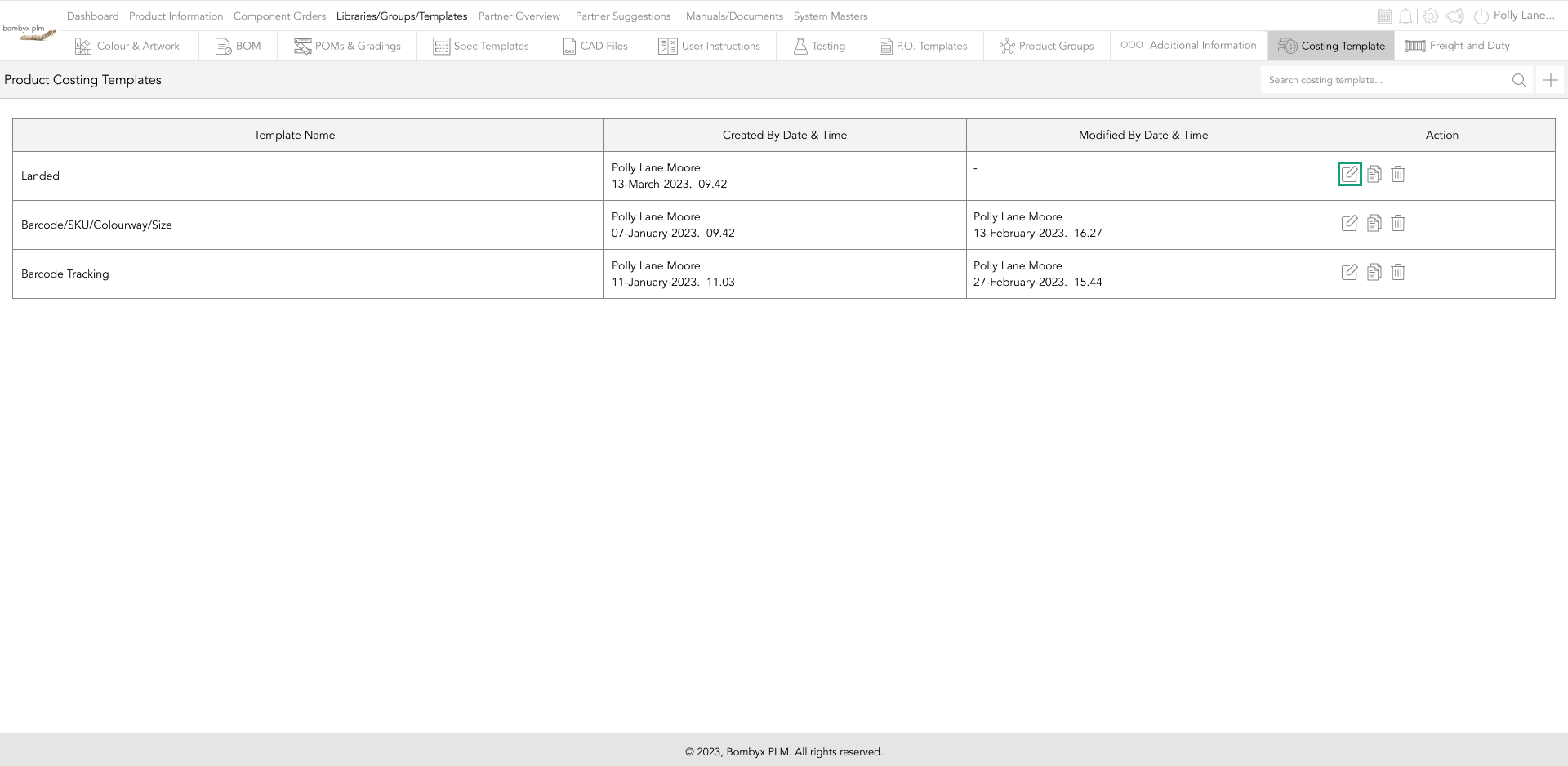 duplicating templates
To duplicate the template, tap the duplicate icon. This will create a copy of the template in the table.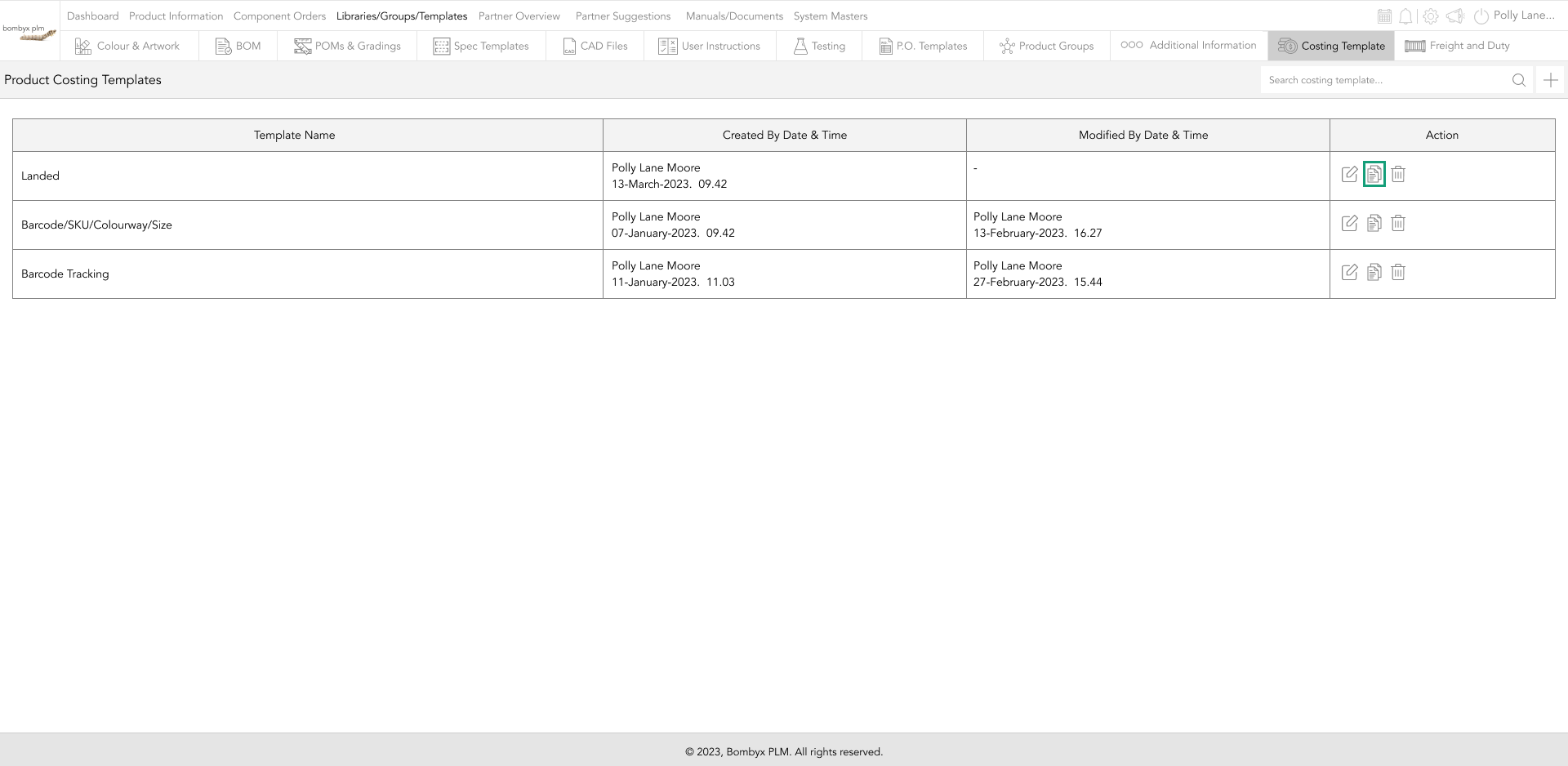 delete costing templates
To delete a template tap the bin icon, this will remove the template from product costing.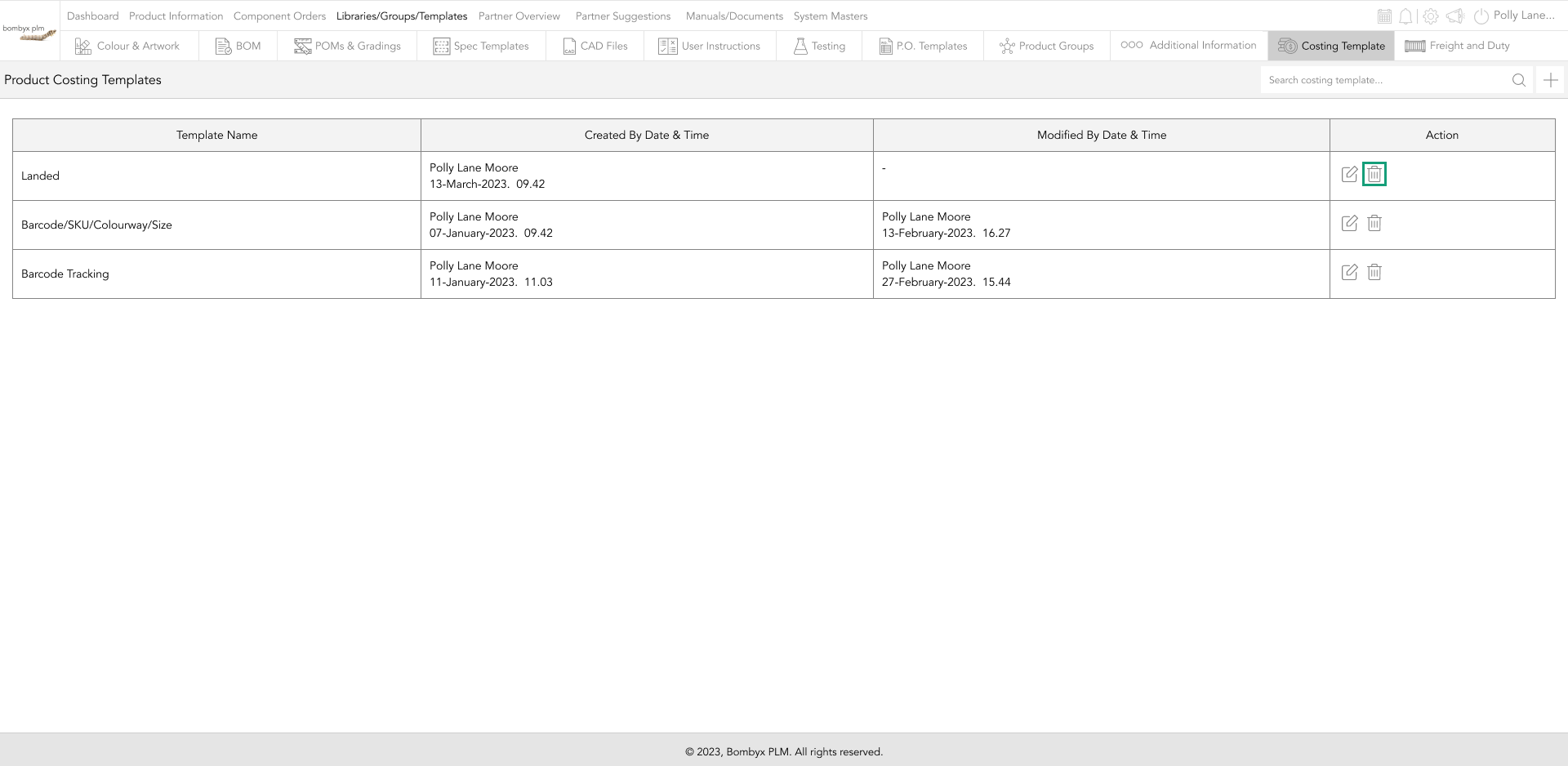 A popup will appear, asking if you are sure you want to delete the selected template, continue tap yes, or to cancel tap the no button.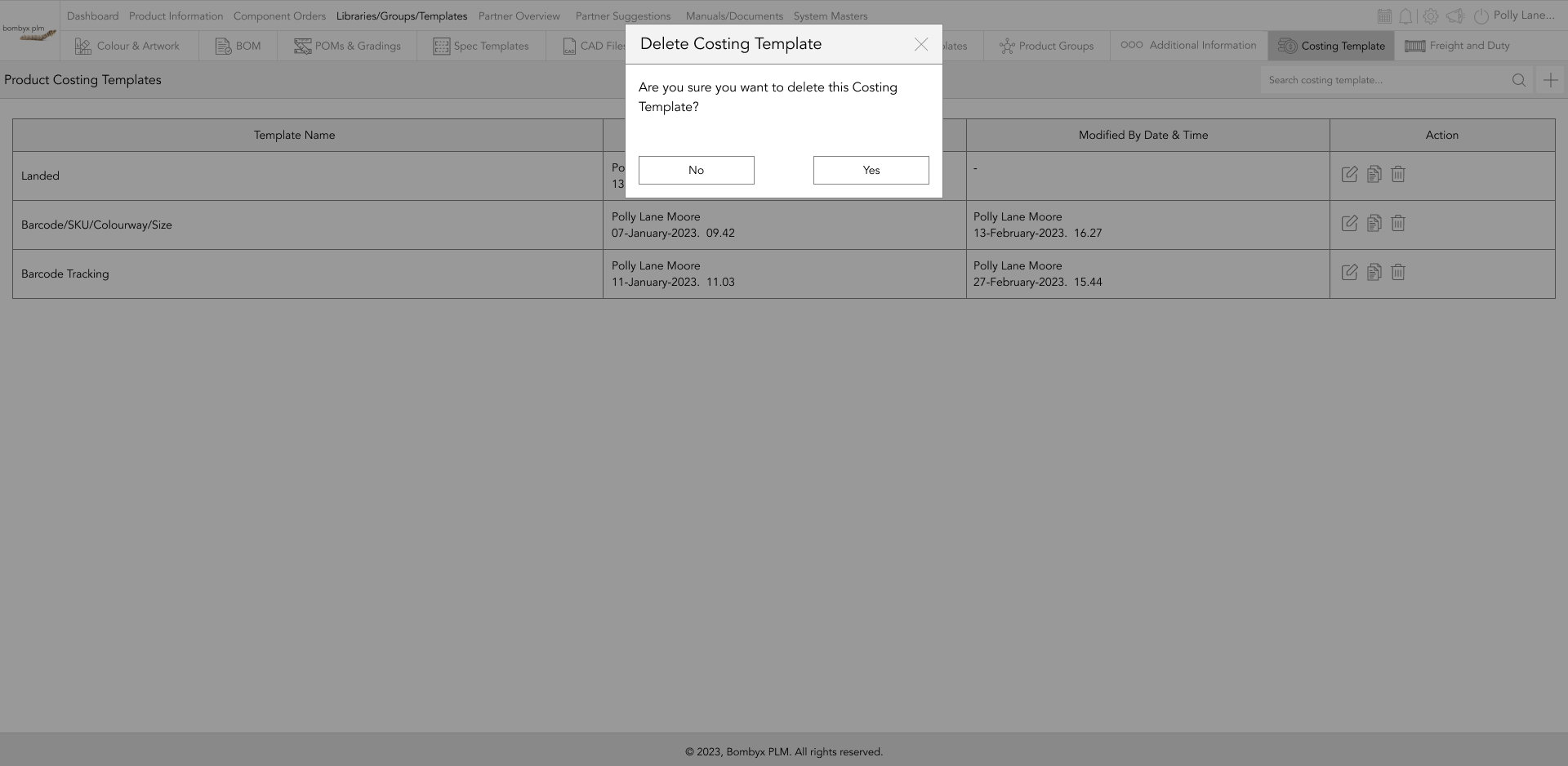 additional columns
Tapping the plus icon will allow you to add customisable columns to the template table, you will need to enter a title for the column, and you can add multiple columns by clicking on the plus icon.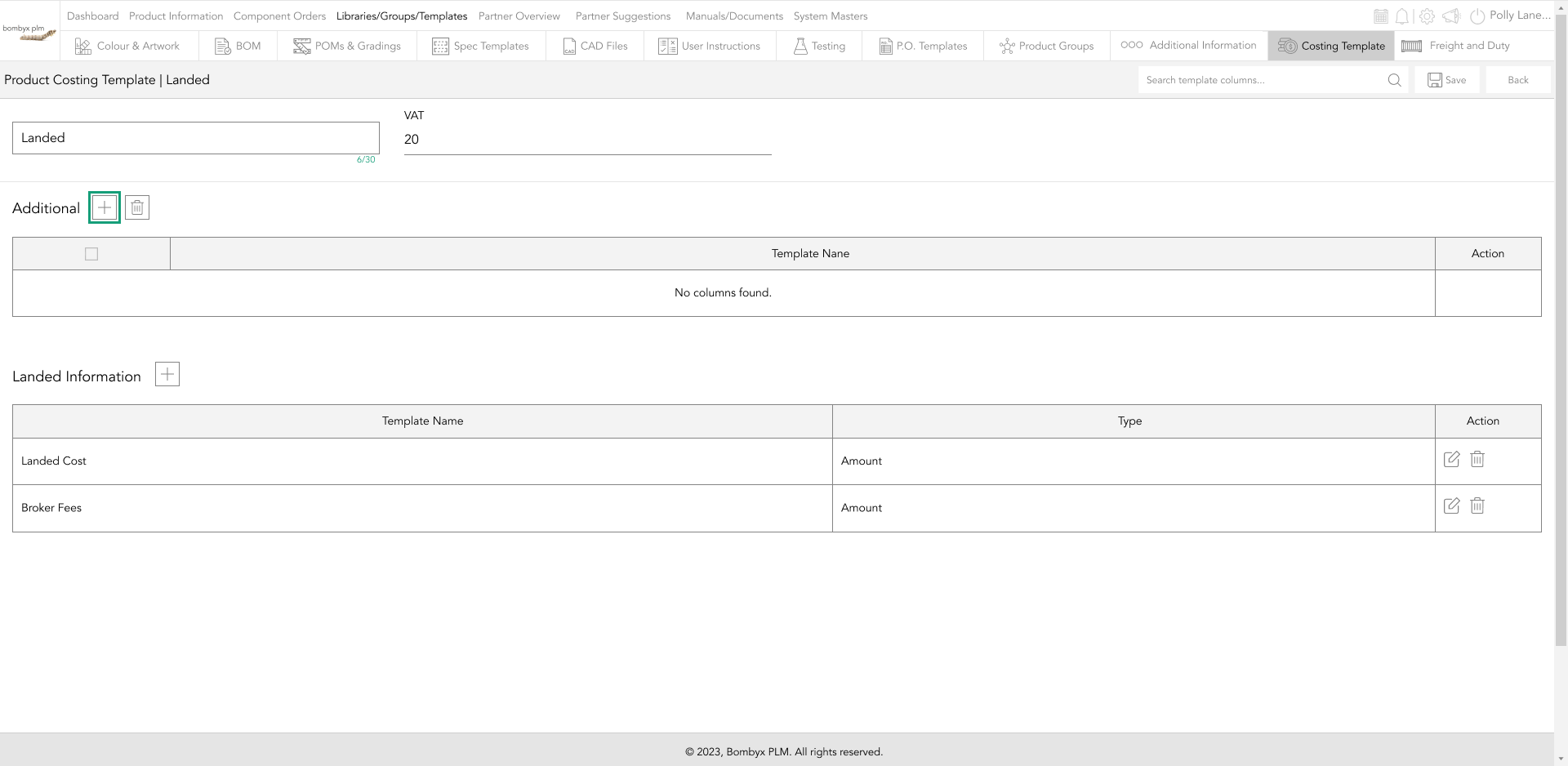 This will bring a new row for you. If you have added too many columns, just tap the delete icon, and this will remove the latest column title. Once done tap add to save. 
To delete a column from the popup, tap the bin icon to remove the last text box.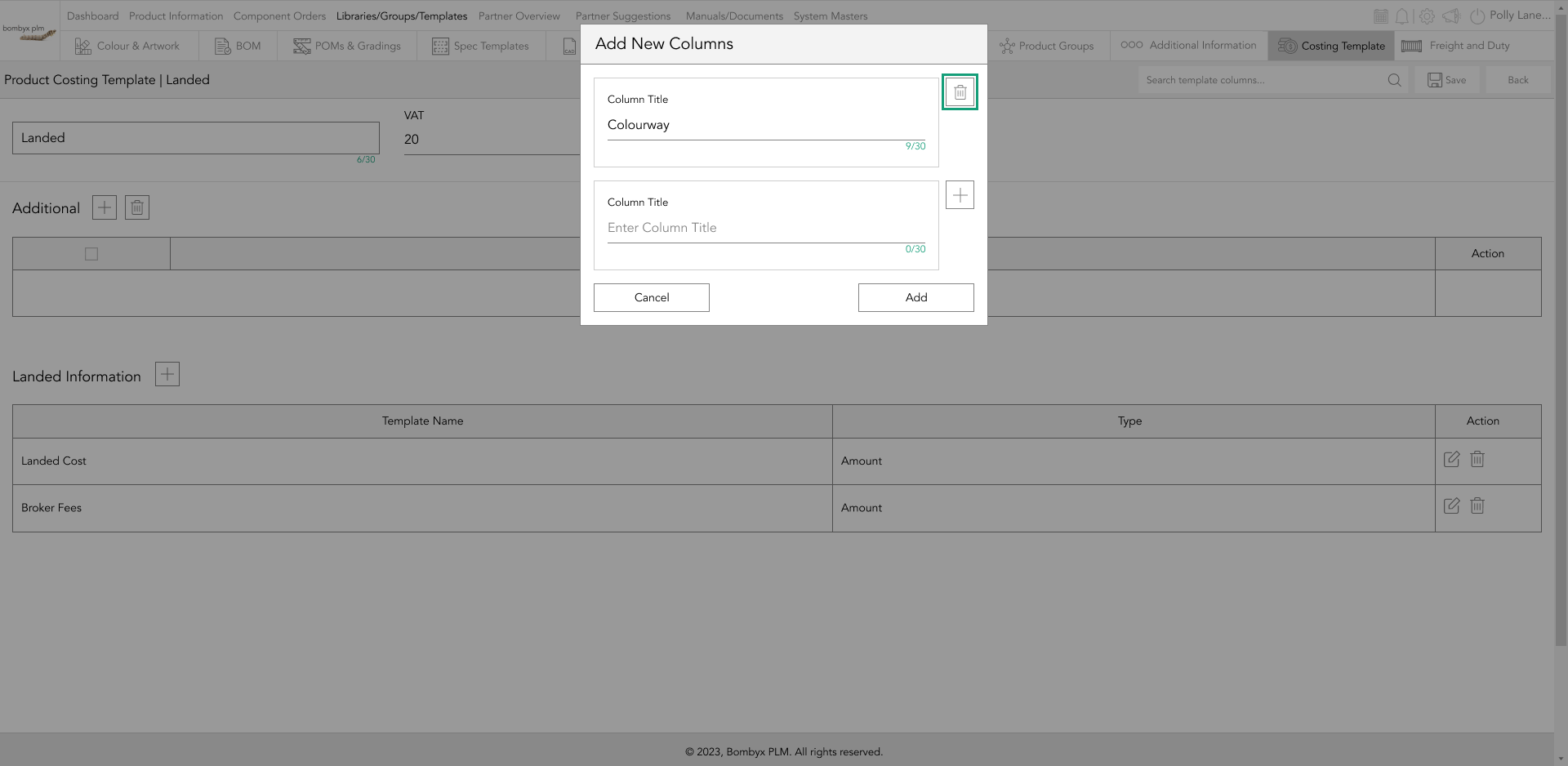 update columns
To update a column, tap the edit icon of the selected column row, this will allow you to update the column title.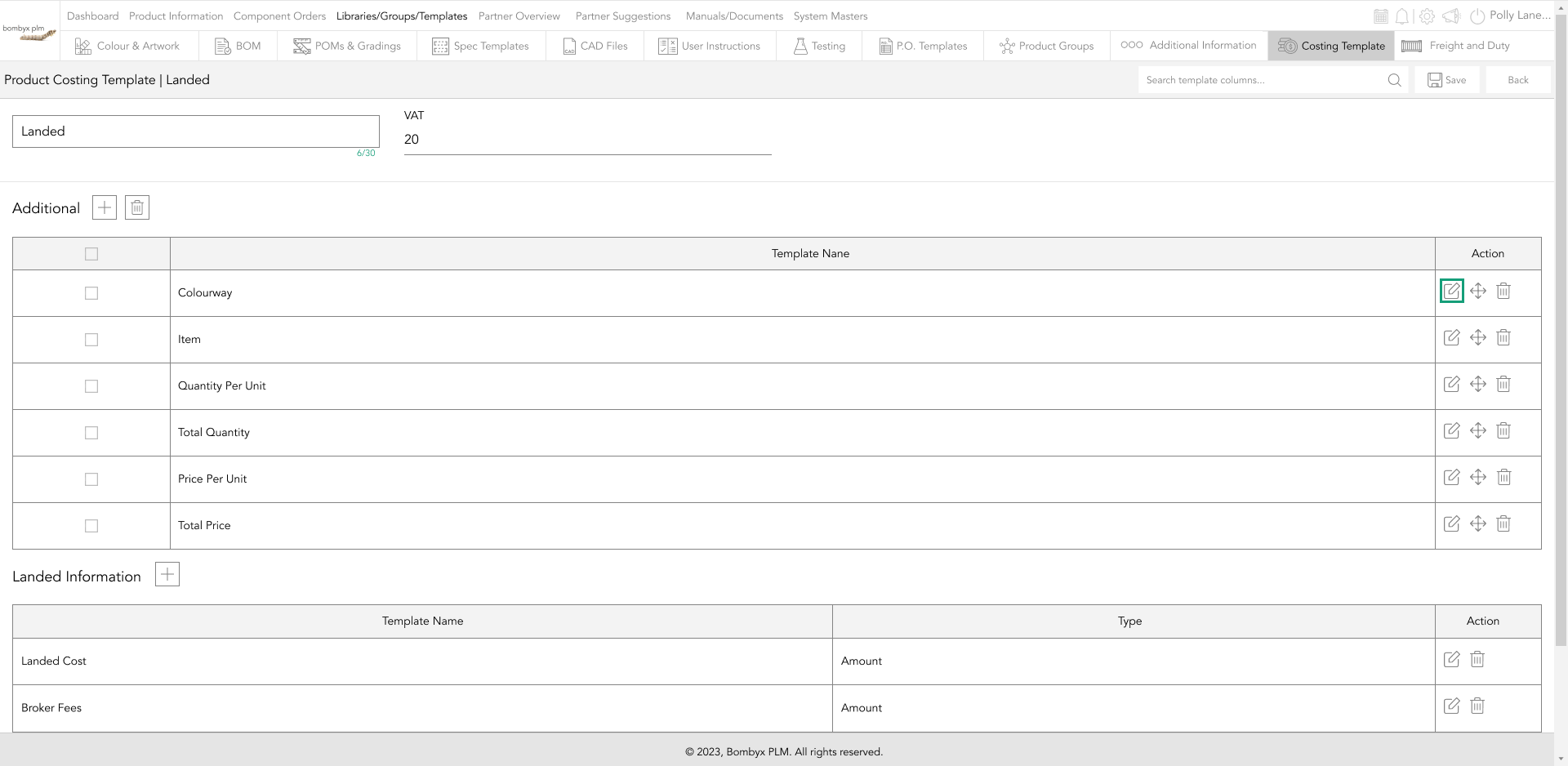 landed information