Lifecycle of a Lifecycle (2/2)
Here, Lucy Blackley continues taking us through the journey of developing her own PLM system. Lucy is a PLM and Product Development expert, and sits on WhichPLM's Expert panel.
Two months ago, I published my first article for WhichPLM (the predecessor to this piece), in which I delved into the back of my mind to revisit the process of the last 18 months, to document in brief on the work I set out to do, and the thoughts and emotions that came with it.
In this second part I would like to share with you the methods to my madness by going more in-depth on the creation of our PLM system.
As mentioned in the previous article, my venture started around 2012 as a concept, but it wasn't until early 2016 that it became something more pressing to me, that I needed to push forward and take it from a hobby to a project/potential business. It was due to the industry frustrations that I had from myself, but also of those in my network. It was hard to escape when in discussion about fashion, tech, and PLM.
In April 2015, I had relocated to Berlin, Germany after being offered a job in product development for menswear. During that first year, I met and interacted with so many individuals in both the fashion and technology industries. Here, in Berlin, the fashion industry was slowly growing, and the startup scene was (and still is) huge, with everyone making an app to solve a problem. I was in my element and immediately started attending meetup.com get-togethers on technology to see what others were up to, and how I could be a part of this growing movement of independence and innovation.
After several successful meetups, I felt inspired to go forward into the venture and financially risk it all, set up a business plan, design the wire-frames for the foundations of the system, and source a team that were able to conduct such a system to the highest possible quality. I also had to keep in mind constantly the customer requirements that I set up as a profile based on my research from industry networking and events.
Through these events, the core customer was created, and the demand was evident. The size of the company or the process of the company didn't matter – all were facing similar problems with their process, or the software that were implemented for their company. There was always a bug, or a problem that would occur in the lifecycle of the products that required the user to waste time, by manually entering information already created somewhere else, going through a back log of emails to resolve issues, or having to switch to the likes of Excel because their system is temperamental at the best of times.
I understood from my conversations that (some) top-level managers that have the authority to implement systems within their companies were not always listening to their employees that were using it on a daily basis. The frustrations of their teams didn't matter because even if some parts of the process didn't work, the work was being churned out regardless. To them, it would be a further cost that would bring them farther from reaching their annual target. The short-sightedness of the feedback affected me because there was a cry for improvement and, although initially there is a pay-out, the turnover by selecting the correct tools only benefits the business, allowing the product teams to do the job only once, resulting in an increase of productivity, because they aren't being burdened by the slowing down of their role. This means they aren't doing over-hours to the extremes in peak season, and they're able to walk into work fresh-faced because they've being able to not only work their contractual hours, but they've left the building and had the time to enjoy out of work activities that they love to do. All of this can later result in beautiful collections, end of year targets being met, and a very happy workforce.
As much as I am 'one with the people', I do also understand the stresses of those at the top to ensure the company is performing, building a growing company and team, to ensure longevity, and if it applies, keep on track for investor expectations of financial turnover. But to these people who are the reason the business is running, the employees, they can often feel like a burden and a lack of value to the company when repeatedly raising such topics. Morale is a key player in the requirements of product teams, and if not fed through their company's ethos, there will be no productivity to keep the company functioning or afloat.
For these reasons, our mission to help brands, and product suppliers, is why the creation of our system came about. It is why we have spent the last two and a half years building this system, which is being forever updated still, as we go on with additional features based on further discussions. Design and function are at the forefront of decision-making, with a huge consideration for how many clicks per process is applied.
For a user to be able to use a system that works for them, and them not work for the system, is of high importance. There have been many times, and it's still happening today, where systems are not being designed around users, and people have to adapt to systems that don't feel natural in order to get anything done. We wanted to change that, and with the help of my network, a huge array of industry professionals have signed off the functions, for us to be sure that we're delivering something of substance, something that feels right, and something that can turn up their workflow another level.
In order for us to turn the workflow level of users up a further notch, the project had been dramatically delayed, despite the constant pressure to release it. The idea was originally a 3-6 month project. This was both a naïve thought on my behalf and a completely unrealistic goal.
As a one-woman band originally, to be able to just hand over mock-ups and expect someone who's never touched on a topic in the fashion industry to be able to create a system out of a PDF of wire-frames was crazy, but at the same time, when going over each area of a product's development within the fashion industry it made me very aware that our industry isn't as easy as the world thinks it is; because I've done it for so long, everything seemed to be done in auto-pilot, and at times was difficult to explain why something is done in a specific way.
After 8 hour Skype calls on any given day, 7 hours in and being asked for the 100th time what a lab-dip is, and what the purpose of it is, made me want to scream and rip my hair out. You become too used to being in auto-pilot and around others that are in the same mode. You start to think everything within your industry is logical and common sense to anybody – far from the reality of it all.
What my assumptions did bring to light is the complexity of the industry itself, to which I reflected upon the frustrations I'd constantly received in conversation with industry professionals. I realised that (some) of the systems they were talking about seemed as though they were created to be as complex as the industry infrastructure itself. What the tech industry should be applying to their work in industries such as fashion is the opposite methods of process creation and functions, which is simplicity.
Someone from each function should always be available in the development process of such a system, to which the business analysts can play as the middle-man between the two industries that are to be merged. Of course, this doesn't apply to all companies, as many are already performing these team structures, but the negativity against a lot of PLM systems, and people wanting to use more long-winded methods – like Excel spreadsheets and email – shows that the fashion industry in areas isn't quite as up to scratch as it should be.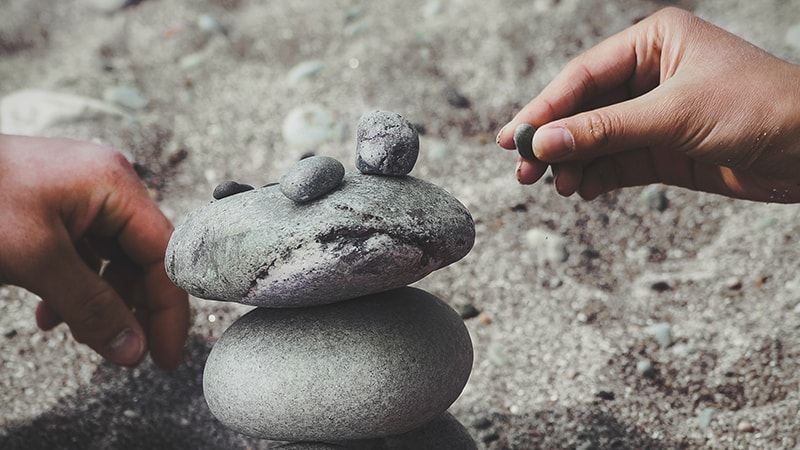 A rule I have used since the beginning of this development is that if somebody outside of the industry doesn't understand the function with a simple explanation, it can't be taken through to the final product. This has added on time to the project, resulting in a delay of the system, but what it has given us is something that we feel confident to provide to the industry, something that can help them with their organization and efficiency, something that can be a contribution to their profits, and their longevity as a brand or company.
Everything about the industry can be explained very easily, but when it comes together in a lifecycle and there's back and forth on rejections and approvals etc., this is when the lifecycle can be seen to get complex in the eyes of people not in this industry, and even graduates who haven't yet seen behind the scenes of a brand or company.
However, complexity isn't only seen by those outside of this field, or from people just entering it; it is seen by people within it, with various levels of experience, from junior, to senior. This can depend on how the company is organised and how the processes are structured, and especially if the software being using is temperamental, and even more so if you're having to switch between that and Excel sheets in order to bring it all together.
The realization is that every detail needs to be understood by all parties in the creation of a software that takes care of the lifecycle of products, which sounds obvious, but based on research, my use of some other systems throughout my career, and industry peers experiencing the same problems, it's clear that transparency and communication haven't always been fed through.
Fashion is always seen to be a modern industry, with the newness of products on a constant release. Unfortunately behind the scenes, this isn't always the case; not all companies are able to afford the top high-tech setups of those with what seems like infinite amounts of cash flow. Suppliers in many areas of the world are still manually making and cutting patterns, as well as manually creating the lay plans for their production.
It was also for this reason that we not only wanted to be simple in aesthetic, and easy in function, but we wanted to apply affordability to the system, we wanted it to be available to everyone. It's 2018, and these functions that make life easier for companies should be considered essential, but alas, finances aren't always available, and in a time where anyone can create a brand, competition is strife. For many brands, it is important to keep costs as low as possible to be able to keep on creating, to make their mark in a market where survival isn't guaranteed.
With a mission to help brands, and ensure that their creativity is not restricted, that they're able to execute beautiful designs, while growing and profiting, our purpose and values behind the project are firm. We're here to assist, and make life easier for everyone, we're here to help increase your productivity by allowing you to remove admin from your working day, and we're here to make it simple, and affordable to all. No longer should PLM be a luxury, but an essential to all regardless of size.
Our team of experts have worked around the clock to be able to provide a service to all that require it, to bring a level of honesty and compassion into an industry that has become so price aggressive that it seems as though creativity is at risk of extinction. Lets get back to when fashion was fun and exciting, and the market was so varied and vibrant. Let's cut out the mass amount of admin that is required and hand that over to the computer systems, and get back to doing what the computers can't do.
Let's get back to what it really is all about.