additional information
tutorial and demo
introduction to the additional information module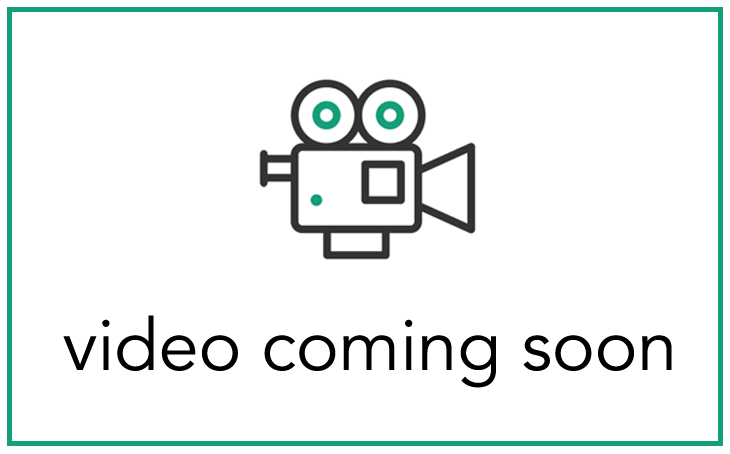 navigating to the trade references
To access trade references you need to click on Libraries/Groups/Templates and here you will be able to see trade references. 
Once you have clicked on this here you can see all trade references created already and add, edit, or delete these.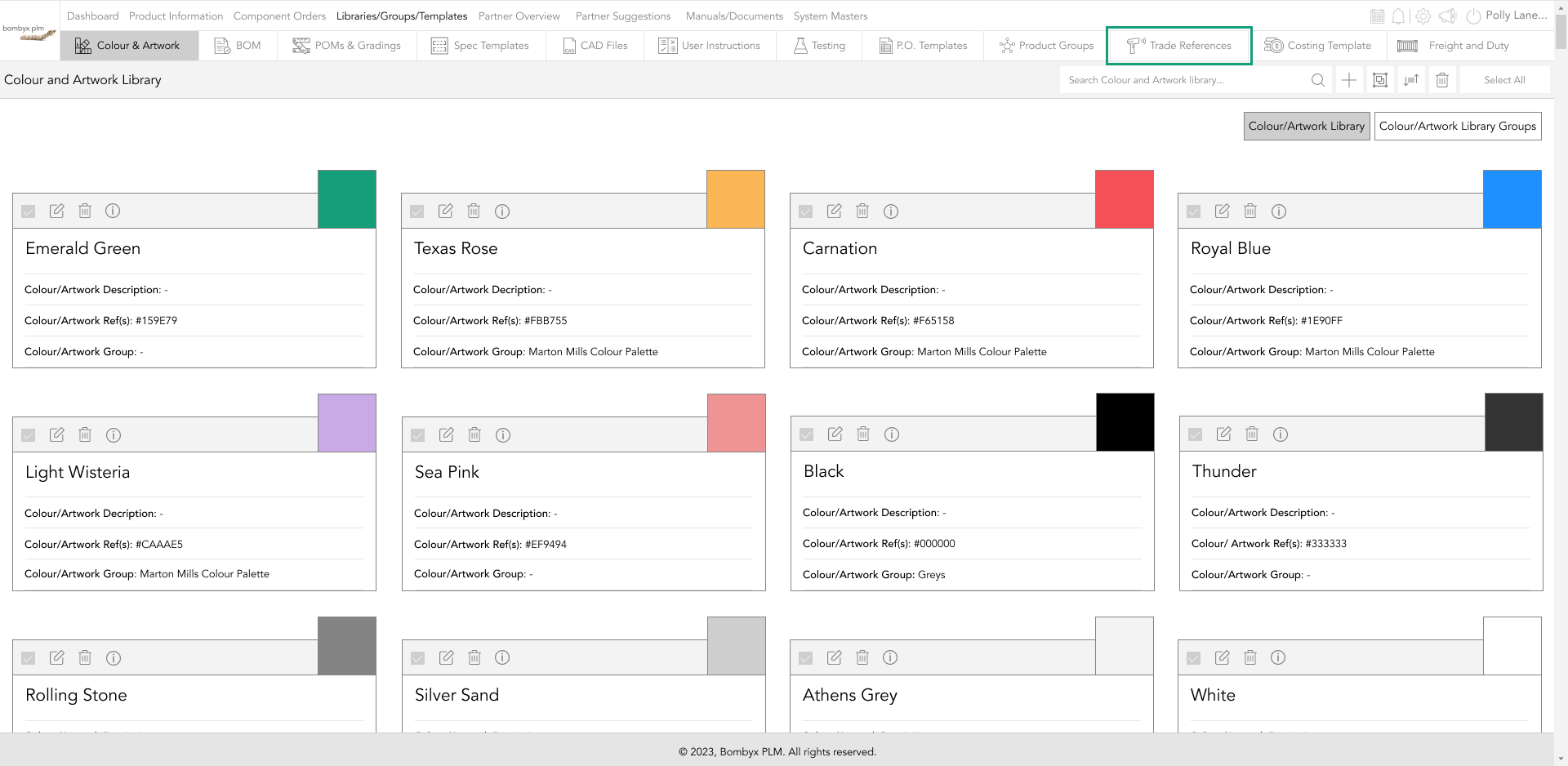 create a trade reference
To create a new trade reference at the top you will see a plus icon, this is where you can name the trade reference that you will use in future or current products you are creating in your product information.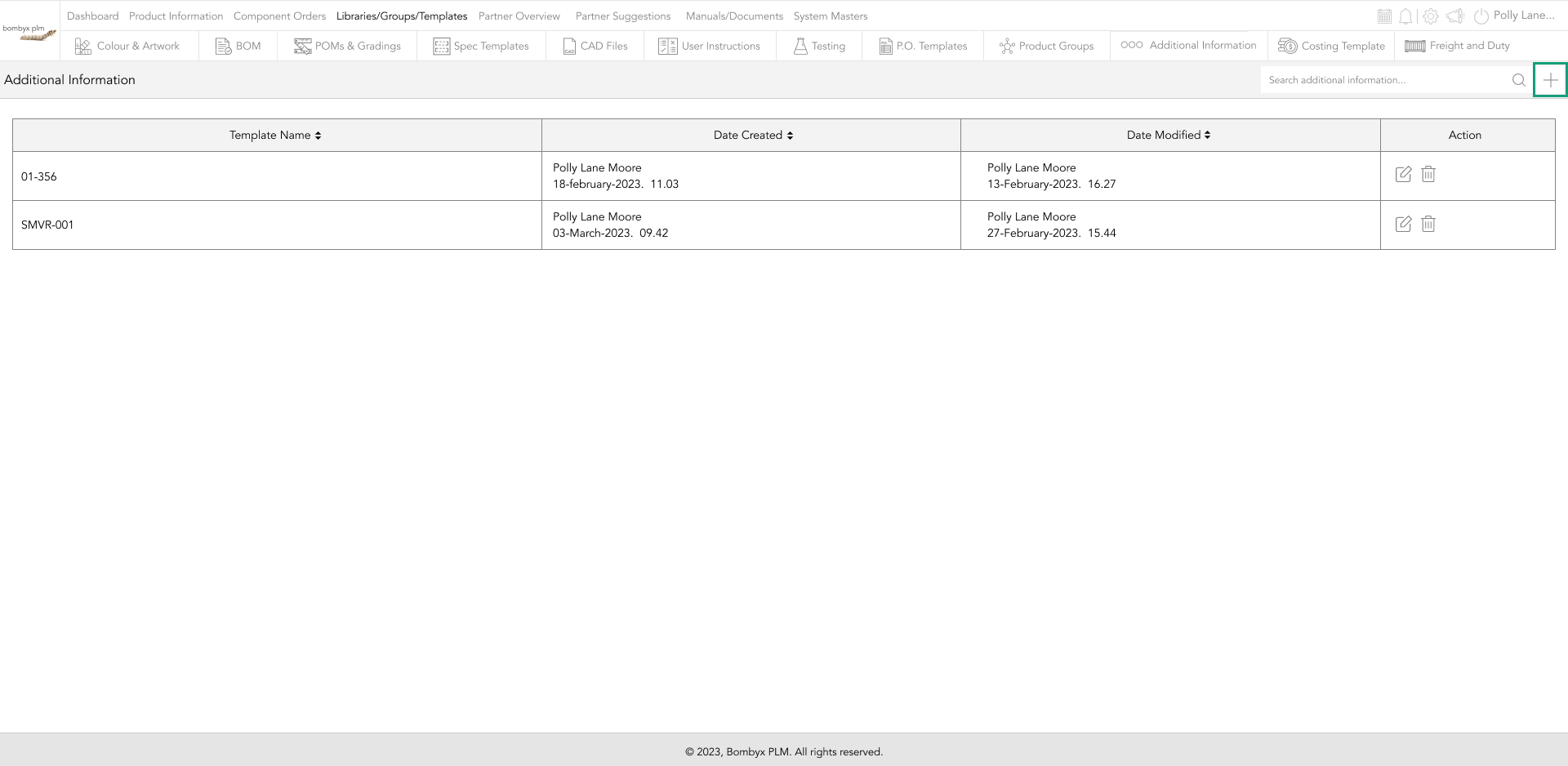 If you want to add multiple trade references, tap the plus icon on the popup card.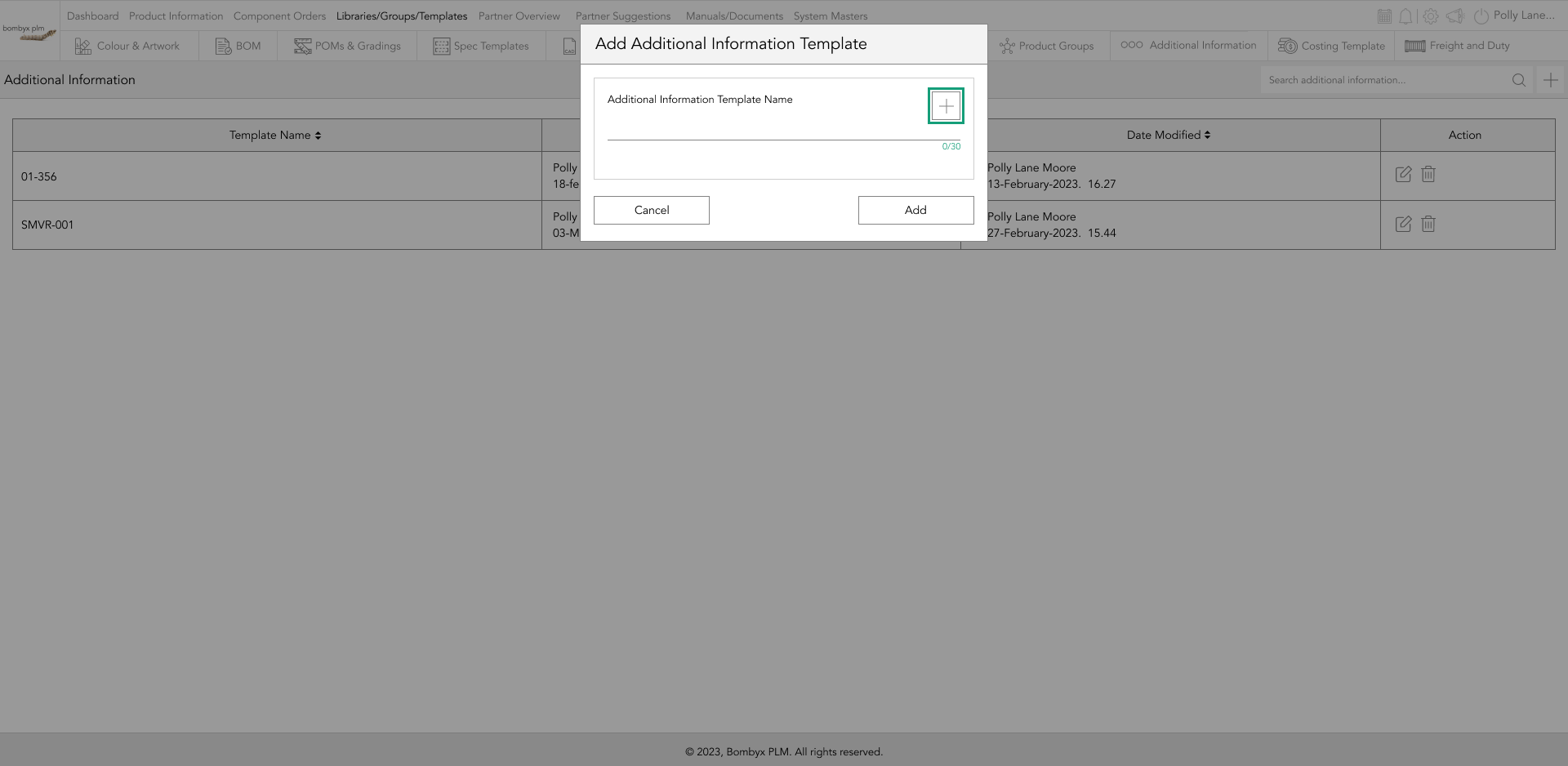 editing trade references
When clicking edit this will take you to the trade reference template.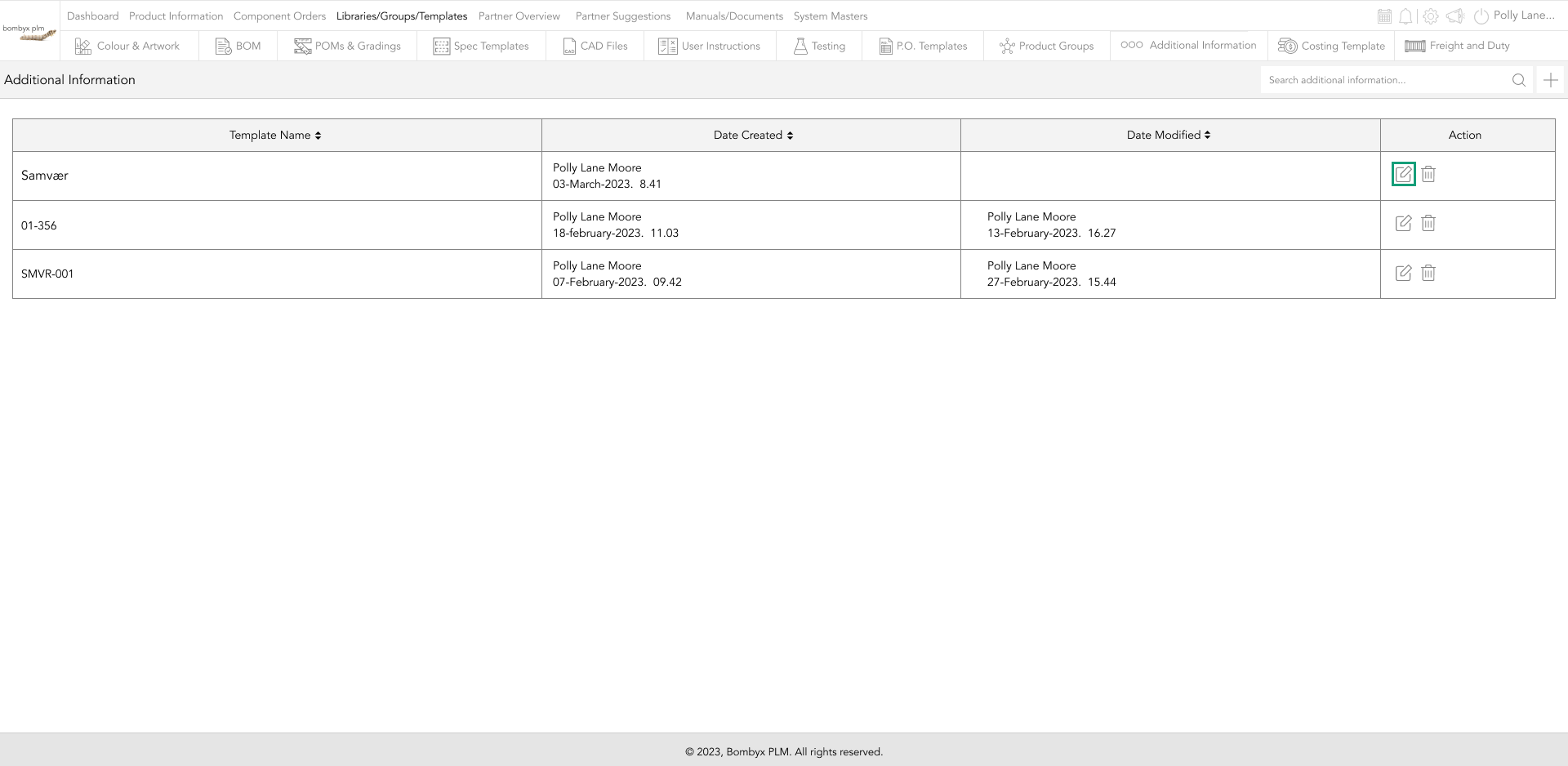 Here is where you can include templates, and type, and includes when this is created and modified with the date and time.
deleting trade references
To delete a template that is no longer needed at the end of the row there is a bin icon that will delete this from the trade reference templates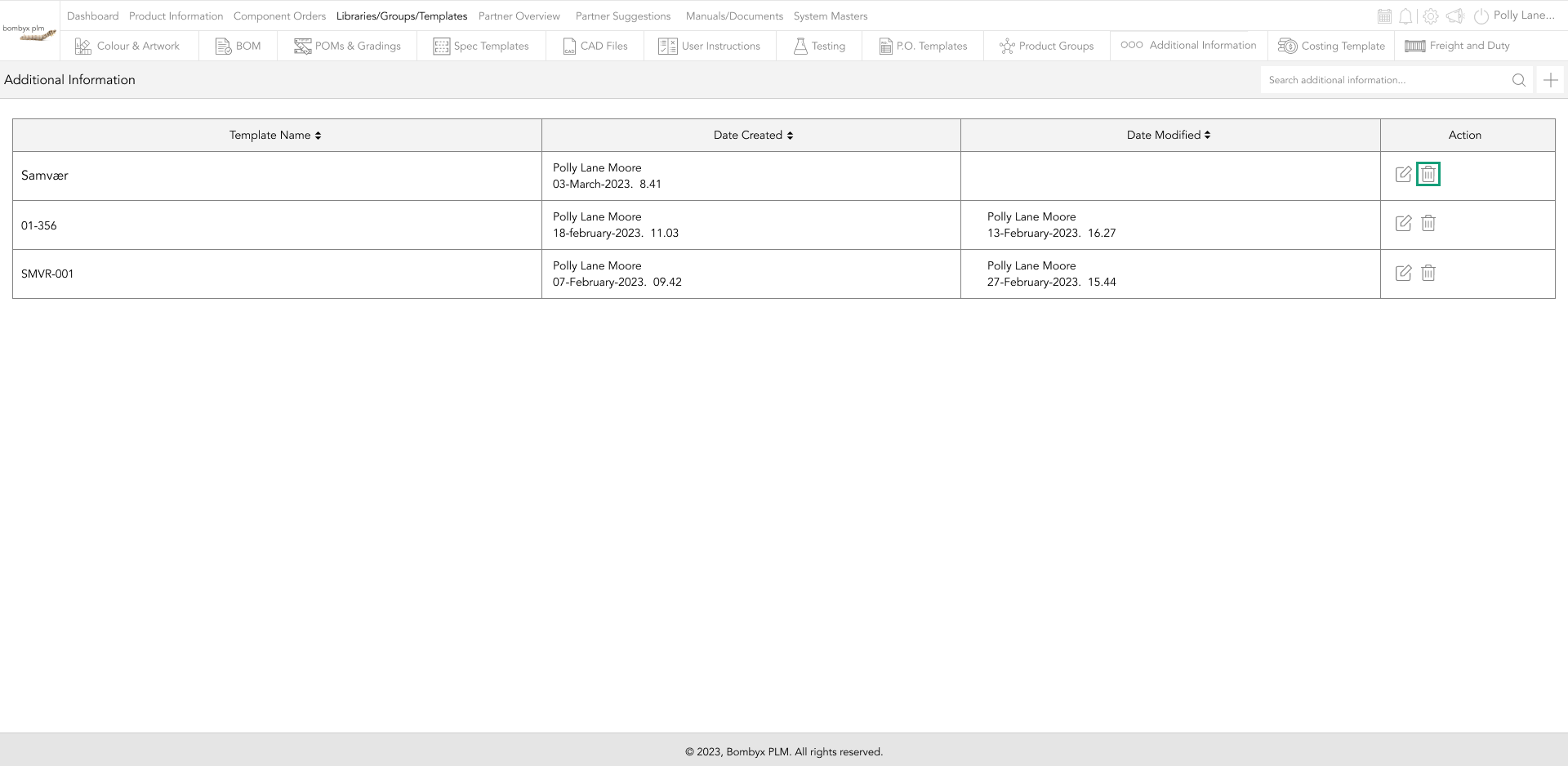 Next to the bin for deleting there is the edit icon, however, you can only change the name, not the type.
adding columns
To add your columns there is a button called Add columns.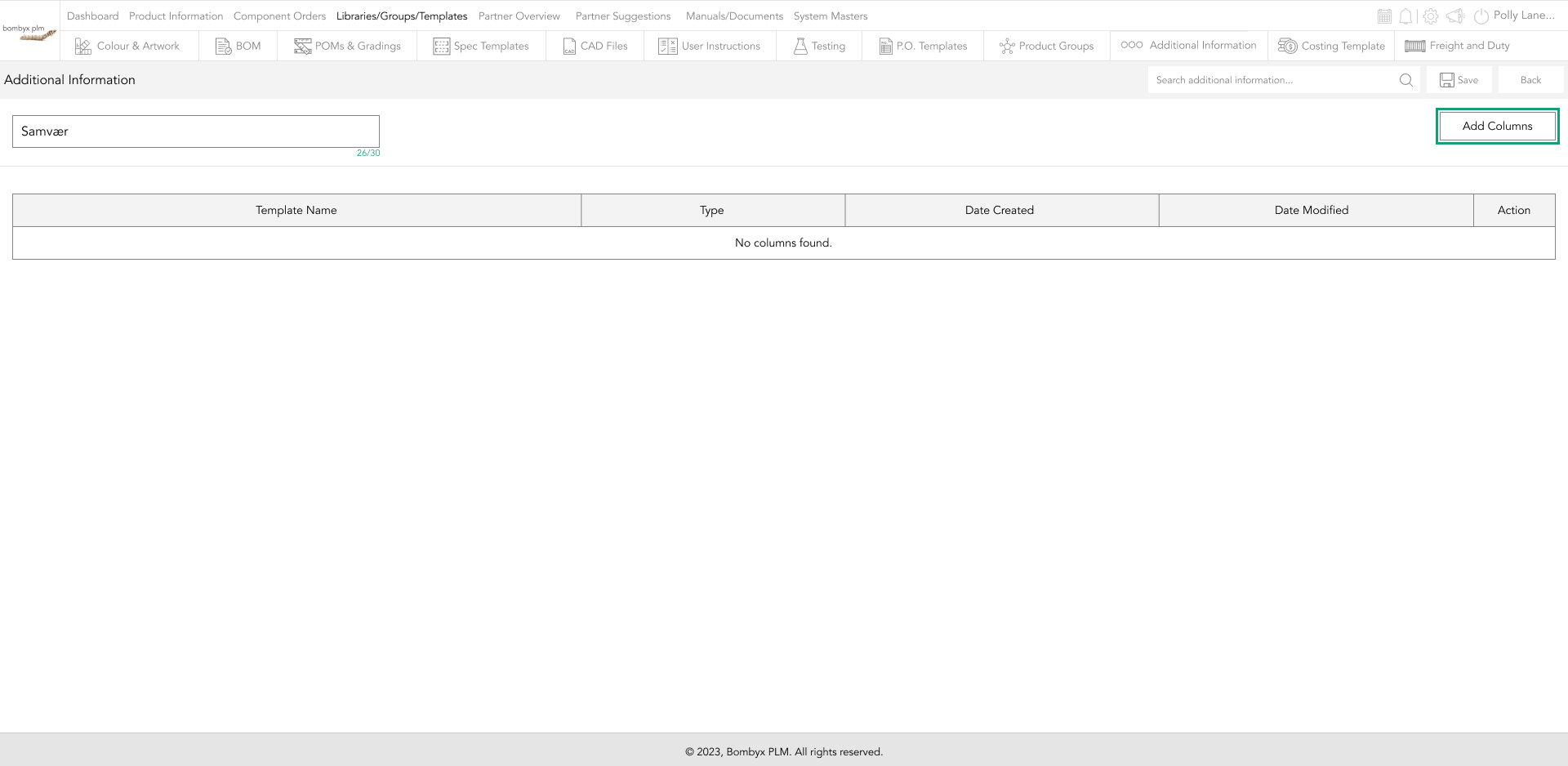 This will give you a box where you can fill in what each template is called and from the drop-down box pick what type this is.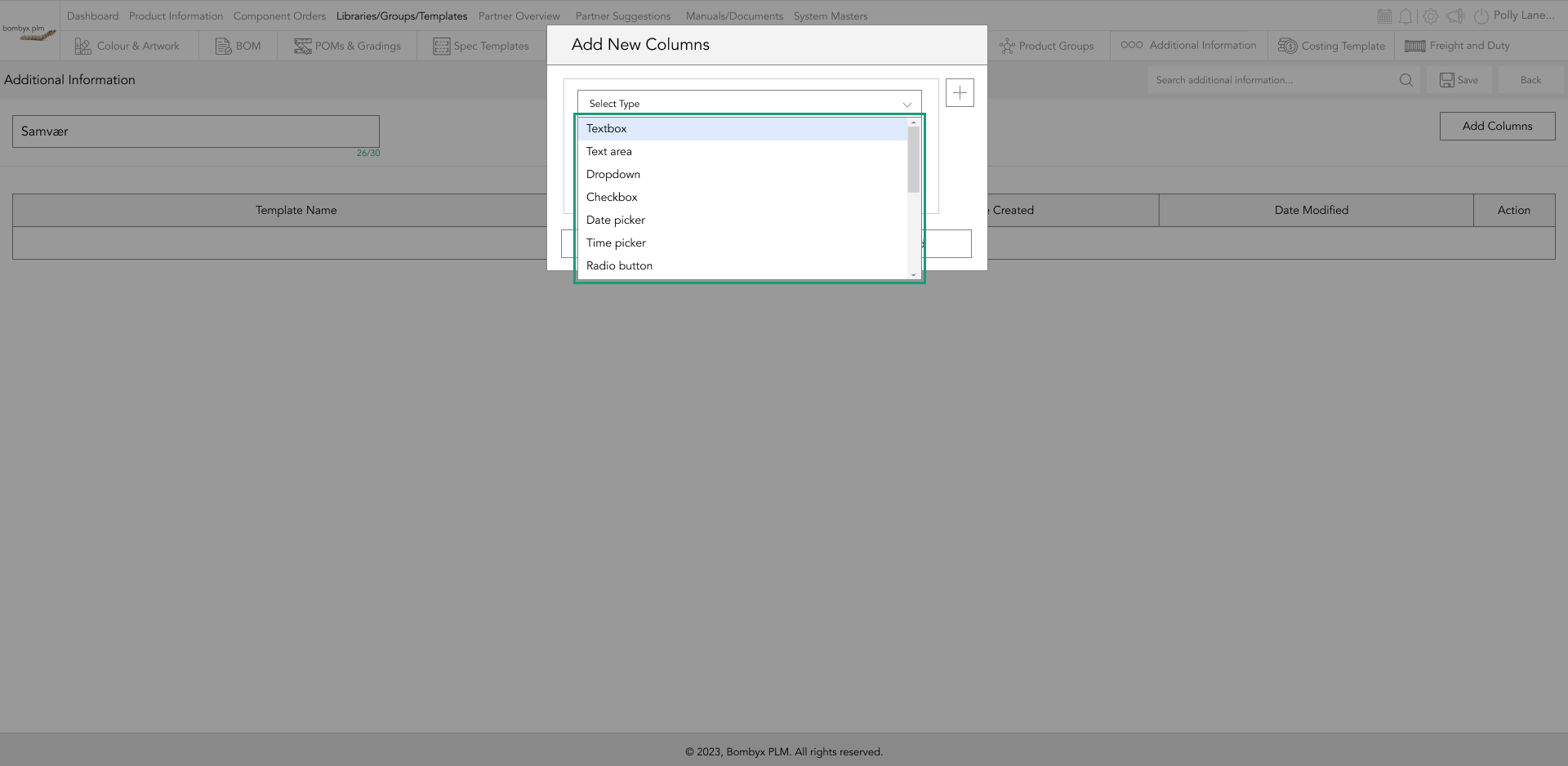 Scroll through the dropdown list and select one of the many columns to select.
If you select a dropdown box, you will need to enter the column title and add as many dropdown options by tapping the plus icon.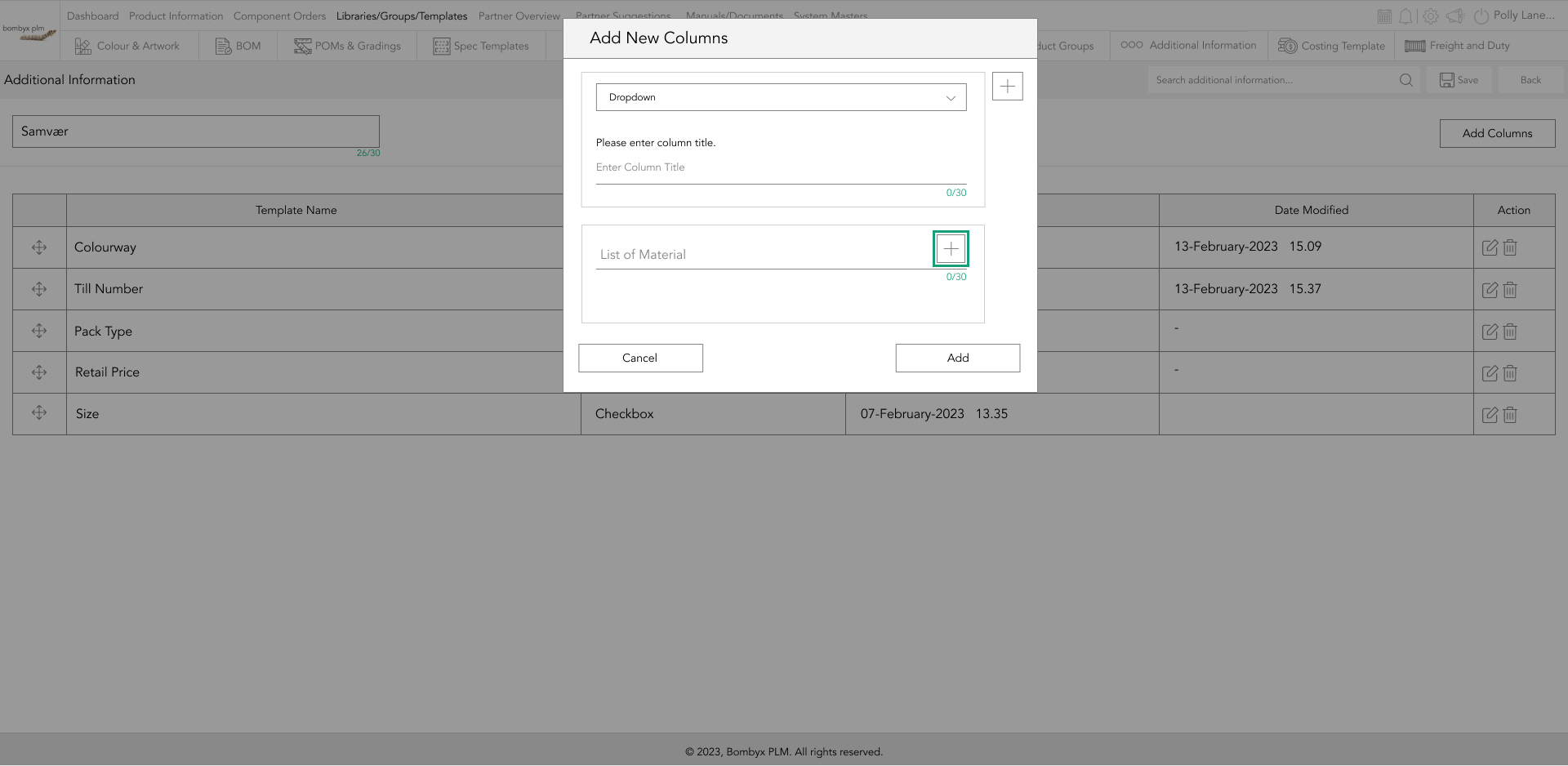 Tapping the delete icon will remove the dropdown you have entered, once you have entered the correct information, tap add to save.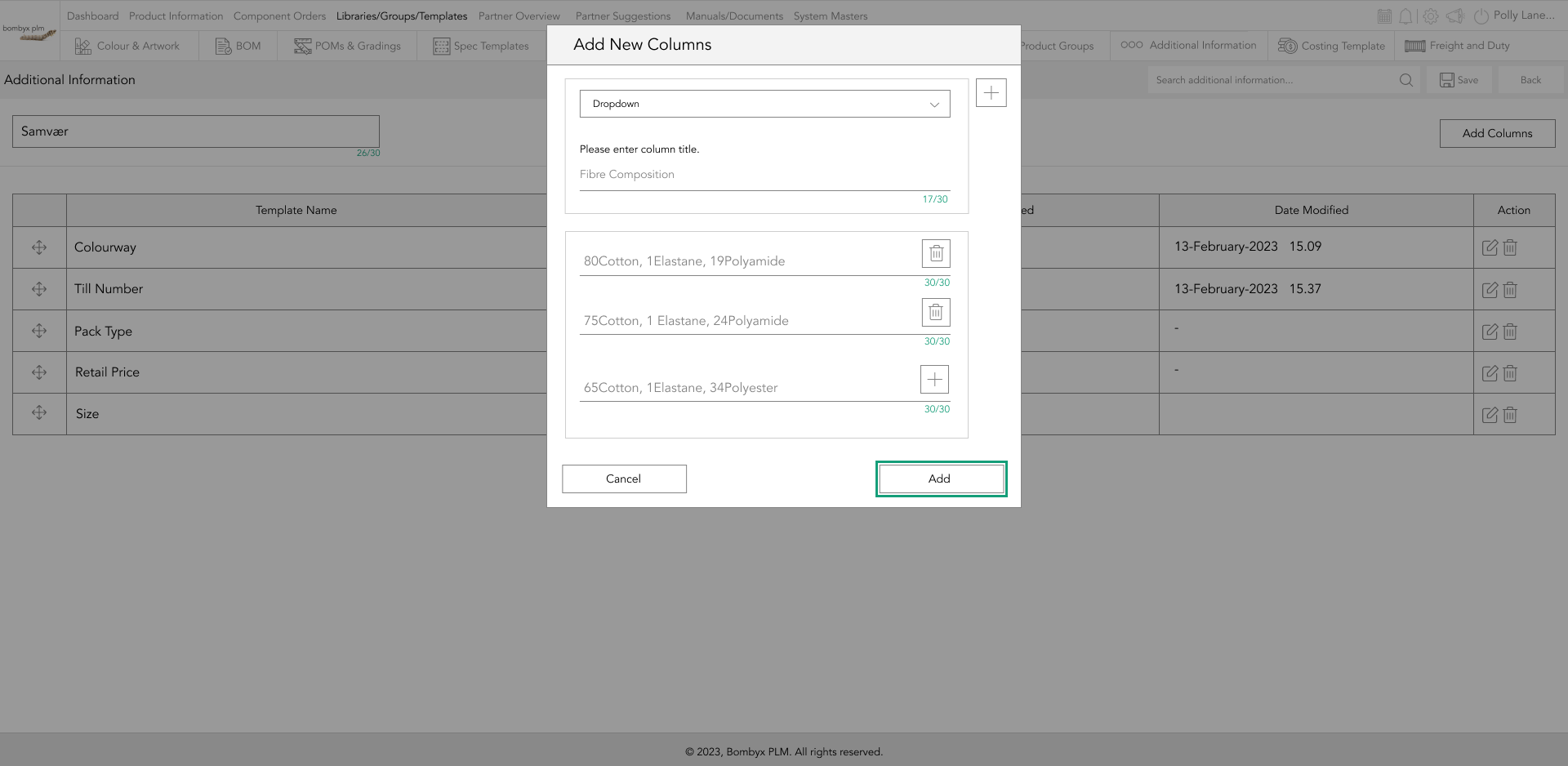 rearrange columns
To rearrange columns into an order of your choice, tap and hold the rearrange icon, to the left of the template name.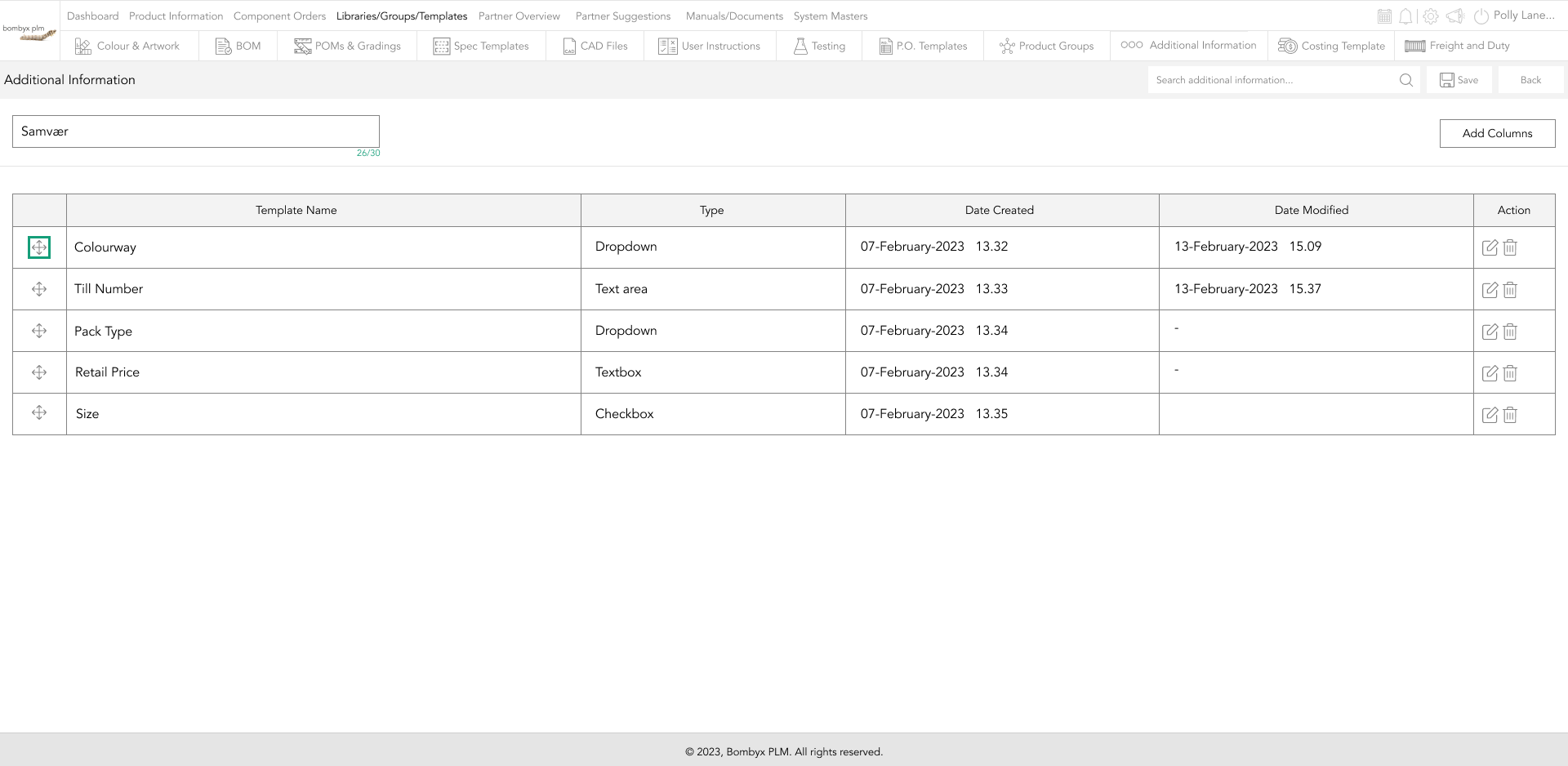 Drag and drop it into the sequence of your choosing.
editing & deleting columns
To edit a column, tap the edit icon.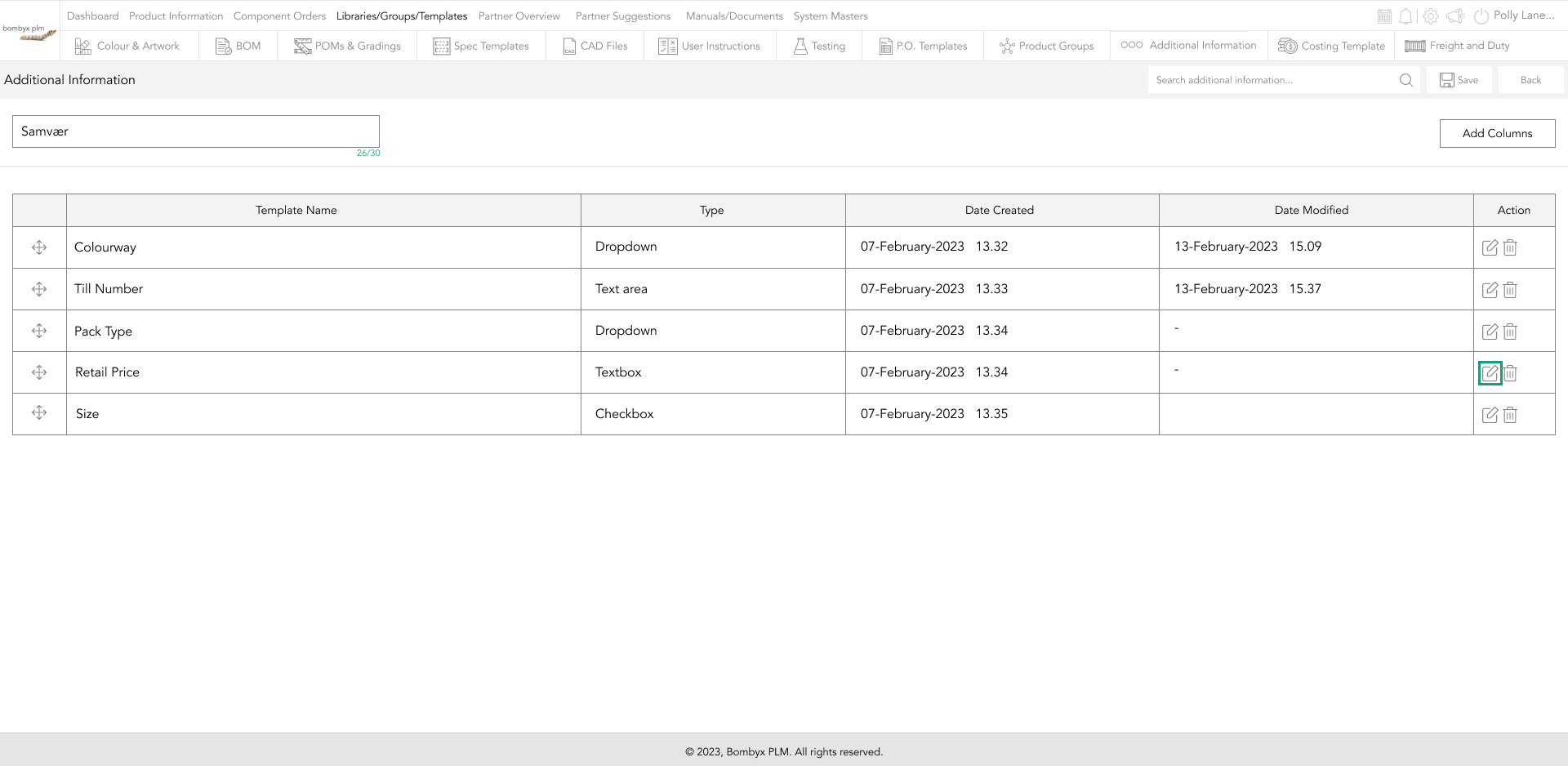 This will prompt a popup where you can edit the column type and name.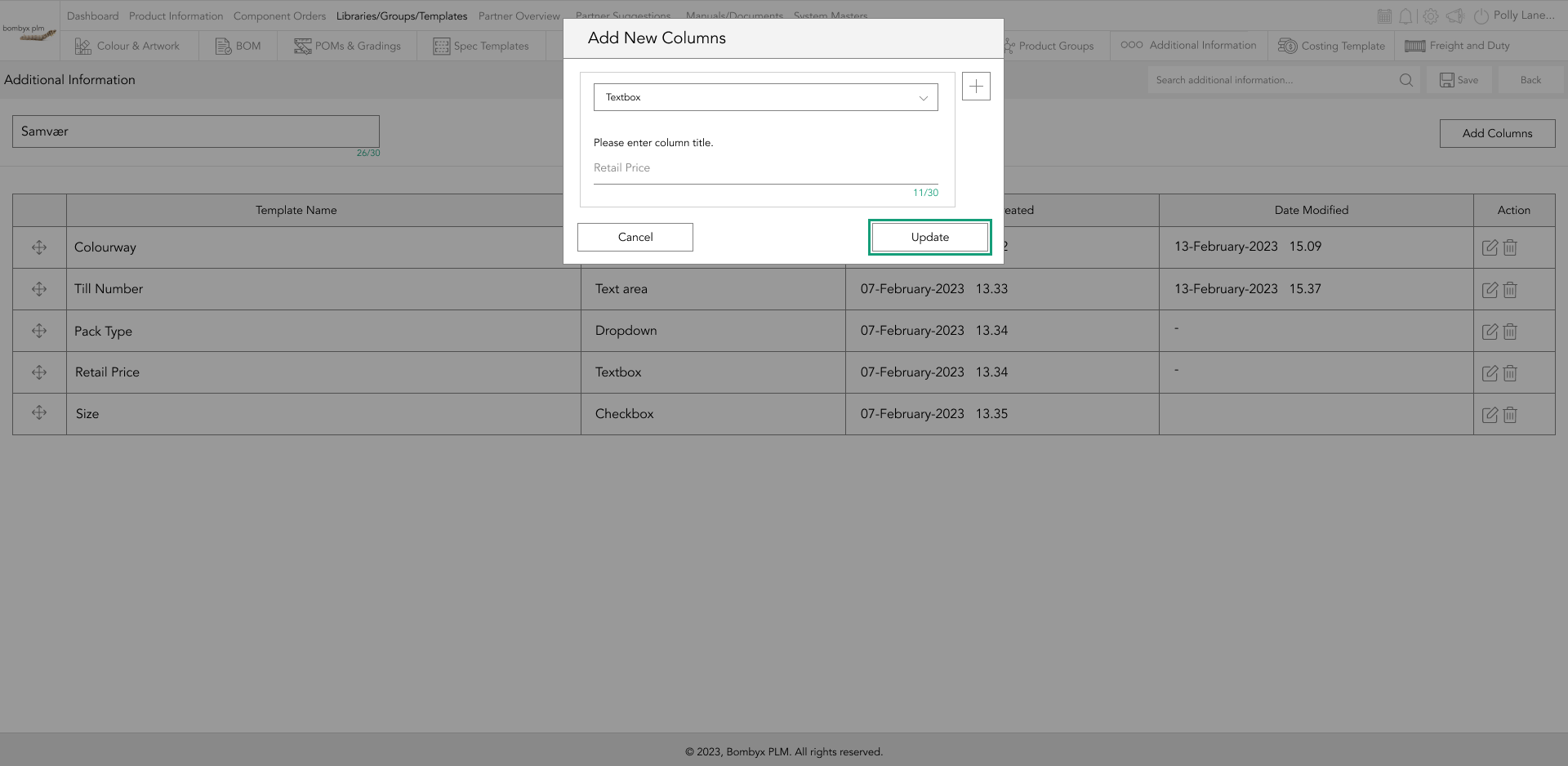 Next to the edit icon, is a delete icon, tapping this will delete this column from the trade reference table.