Press Release: Bombyx PLM release 'resultancy' service to cater to brands wanting to convert to PLM, but don't have the time
Bombyx PLM releases 'resultancy' service to cater to brands wanting to digitize, but don't have the time.
Kingston Upon Hull, East Riding of Yorkshire, 14th August 2019, Bombyx PLM release 'resultant service to help brands wanting to digitally transform the lifecycle of their products, but have too much to do to even think about setting up a new system.
At Bombyx, we understand the difficulties of digital transformation. Our team has been through these very dilemmas prior to the inception of Bombyx PLM.
It feels like there's never a good time to start. Being so busy with the daily fire fighting, it's hard to see the forest for the trees, and know when to initiate your digital transformation. That's why we've set up a team of in-house resultants to tackle this very problem.
Our collaborators are leaving the leg work to us when starting out with PLM. We set up your products in Bombyx, allowing your team to immediately start reaping the benefits of what a PLM system can do for the business without the stress of juggling their daily business and the setting up of a new system.
"We've always known this to be a problem, and a major hold-back for many brands wanting to take the steps to digitally transform their product ranges lifecycle. It occurred to us more so recently with a few of our collaborators stressing about the reasons it's taken them so long to take on a PLM system.
We decided to take action and set up a team in-house to tackle this issue so that nobody is left behind, and brands small or large can benefit from the ease and simplicity of Bombyx PLM." Lucy Blackley – Director, Bombyx PLM.
What We Do For You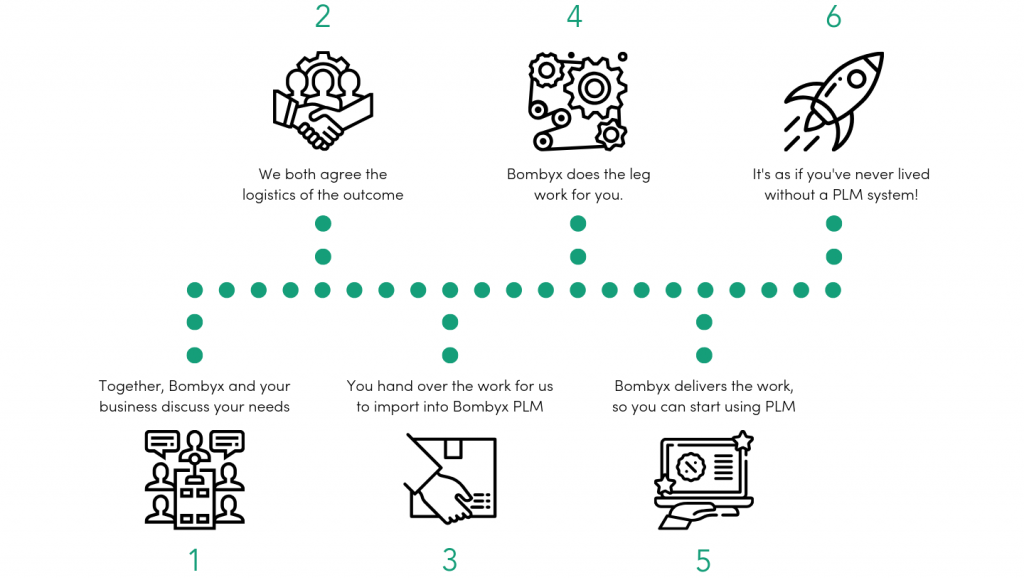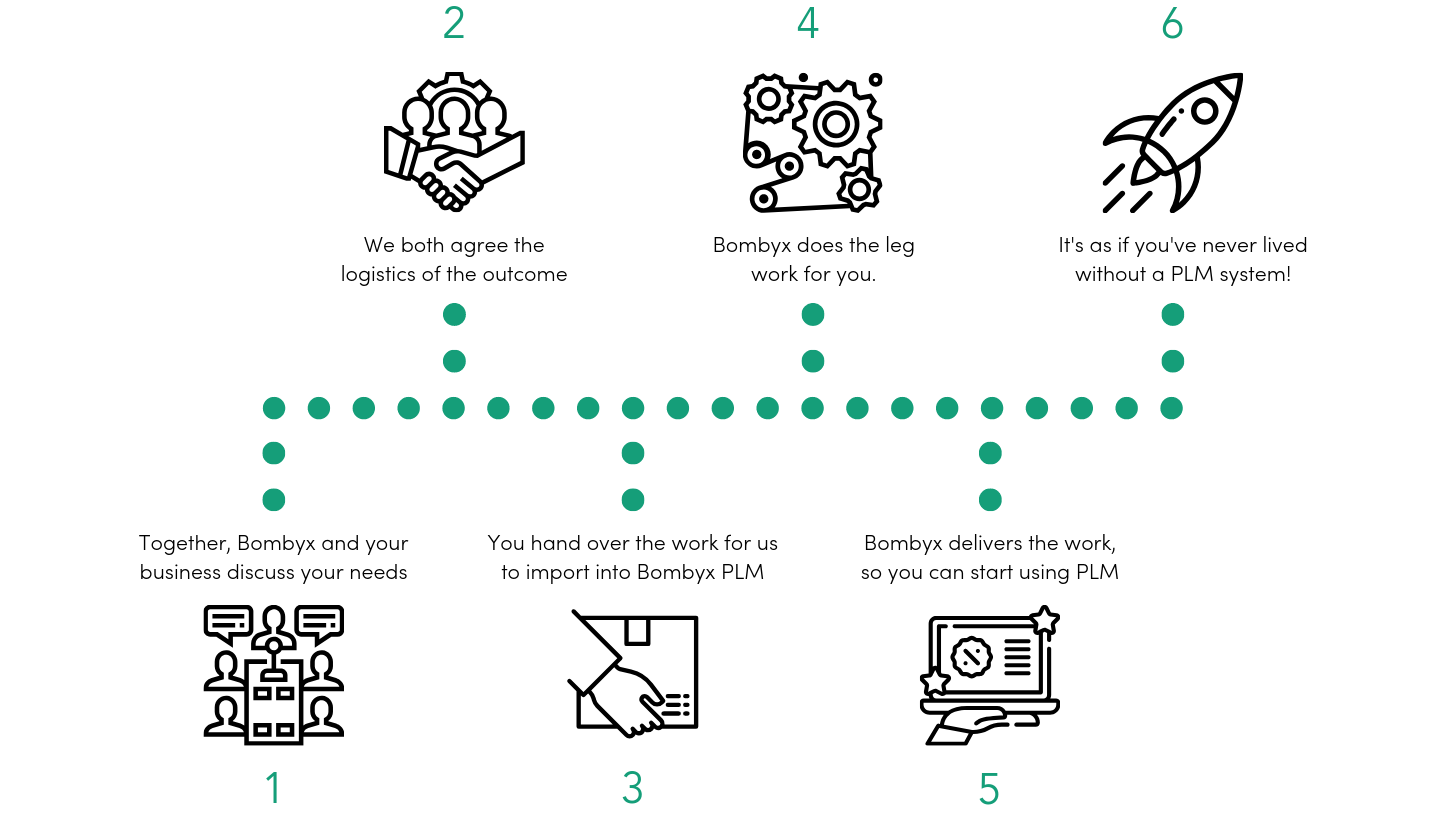 1. Together, we discuss your requirement.
2. Both Bombyx and the brand agree on the logistics of data information being uploaded to the system.
3. You hand over the workload.
4. We do the leg work, and upload the data to Bombyx PLM.
5. We hand back the work, on the system, ready to use.
6. You can get straight to work with everything you required on your PLM system as if you've never lived without it!
If this is a problem you're facing, please do get in touch with a member of our team, you'll wonder why it's taken you so long to take the steps to use PLM!
Articles You Might Find Useful
1. Technically Glitched Curriculums: A Call To Responsibility
3. Navigating the PLM Playing Field