Tech Expo Humber To Showcase Award-Winning C4DI Exhibitors
Press Release from Pace Communications
A selection of cutting-edge tech businesses from digital hub C4DI has been announced as part of the line-up for the first Tech Expo Humber.
The multi-award-winning start-up technical businesses will be showcasing the latest innovations to businesses across the region, and demonstrating to visitors from across the UK why Hull has been acknowledged as one of the most cost-effective cities in the UK to run a start-up business. *
Businesses on show from C4DI include mental health tracker wristband company Moodbeam, with co-founder Jonathan Elvidge demonstrating the tremendous advances made since first beginning in 2017 that have secured their wins at some of the region's top digital awards.
Also in attendance will be NFire Labs – a 3D printing and digital fabrication business, which will endorse the ever-growing importance of 3D printing and digital manufacturing to businesses around the world. On top of this, Eon Media's Matt Dass will be providing an insight into how to future-proof your business.
Internet of Things electrical engineering company Nerdonic will also be at the expo, demonstrating the many uses of the world's smallest Arduino computer chip, alongside 54 Degrees North innovations consultants, Arc Software, new pet breeder app PuppyFat, online marketing, and brand development specialists Influence Media, and Bombyx PLM – one of C4DI's newest and most exciting resident businesses that produce product life-cycle management software used worldwide.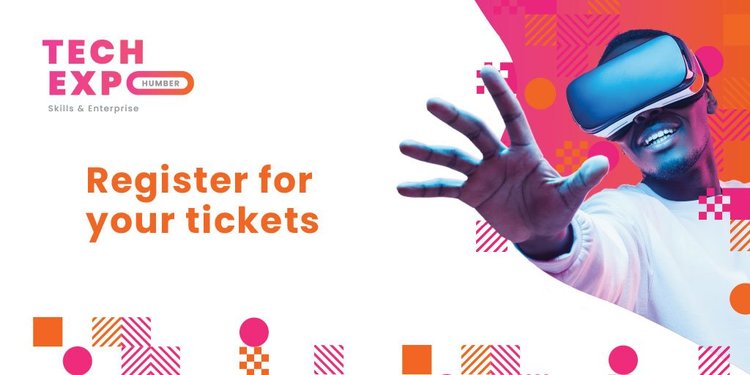 Offering a wealth of support and resources to the people of Hull, C4DI has been announced as one of Tech Expo Humber's strategic partners. Showcasing some of the latest technologies, including robotics, artificial intelligence, blockchain, and software development, the expo promises to be a leading tech event for the region.
Antonio Tombanane, the founder of Tech Expo Humber, said: "There are some exciting businesses at C4DI, and we're looking forward to showcasing these to visitors from across the country. C4DI is at the forefront of tech start-up incubation in our region, and we're delighted to have them as one of our strategic partners."
Dave Keel, Chair of C4DI and Hull Digital Ambassador, said: "Hull is nationally recognized as the UK's most cost-effective place to run a tech start-up business.
With KCOM world-class fiber connectivity, a great but inexpensive standard of living, a thriving digital community – via Barclays' partnership with the C4DI – global giant companies leveraging tech in the region to accelerate their businesses, and some of the UK's top tech educational establishments based in the area, the Tech Expo is a long-overdue celebration – and the inclusion of so many high profile globally relevant tech businesses will do even more to continue this amazing digital momentum."
Central to the C4DI stand will be a demonstration of cutting-edge 3D visualization technology by the students and teachers of the Ron Dearing UTC, who will be showing visitors the world-class level of educational technology that is available to Hull students, preparing them for the new technological world of work.
Connecting education with enterprise, Tech Expo Humber aims to unite tech, talent, and enterprise in the region – in a bid to inspire students to join the ever-growing tech industry. A fantastic opportunity to network with like-minded professionals, the expo will bring together some of the biggest global tech giants in one space, exhibiting and holding seminars to those who attend.
Other strategic sponsors for Tech Expo Humber include Reach Solutions, Hull Live and Connexin.
---
Tech Expo Humber takes place from 1st – 2nd October at the Bonus Arena. For more information, and to book tickets for Tech Expo Humber, visit: https://techexpohumber.com/ .
*information according to: https://technation.io/