achieving visible, sustainable profits every time.
Our costing feature is one of the most advanced yet flexible costing features out there today. Enabling businesses to streamline their single product cost to connect with the whole financial infrastructure. With this feature, users can easily create and manage a single or range of product costings and track margins with just a few taps.

Bombyx's product costing feature enables you to create, communicate and complete your product costings within a single platform collaboratively with all your suppliers. From tracking changes to understanding how every variable reflects on price across different quantities and terms giving you a better understanding of future product developments. 

what is a product costing?
Product costings refers to the process of determining the total cost for a product to be in a sellable position.
The process of getting a product costing is an important practice for businesses with the total cost of a unit is used to determine the selling price resulting in profit to grow the business as a whole.
Typically there are three stages of costing used to construct a cost per piece:
Uses the bill of materials to identify the initial manufacturing cost
Takes all the additional indirect costs into consideration such as testing packaging, labour, etc.
Determining the logistics costs of freight and duty as well as other landed aspects.
what are the differences between an average and an open/detailed costing?
Product manufacturing costs are obtained through two different methods, an average or an open/detailed product costing.


The methods chosen rely on the product type, business model, and the relationship a business has with their chosen supplier to manufacture the product order.

Average costings are commonly used for higher volume/low-cost products, this is where the suppliers provide an average whole unit price per size or for all sizes  with no individual information on how that cost is calculated such as the cost or consumption of the materials, etc.

An open/detailed costing is primarily (but not exclusively) used for lower volume/high-cost products. This is where the suppliers provide a whole unit price per size or for all sizes with a visible breakdown listing of each cost that affects the final product cost. Materials, labour, and other processes are just a few examples of what details are provided to determine the cost per piece of the order.
what additional costs would i add?
When a supplier provides a cost of the product, it does'nt only take a bill of materials into consideration,  additional indirect costs are also included to provide a full view of everything involved in the manufacturing of the product. Additional costs vary from business to business and supplier to supplier.

Examples of additional costs are:


Testing costs

Packaging components (polybags, cartons, tape, glue, etc.)

Labour

Processing

Storage


Transport (

when the supplier is responsible to transport the goods to a location)
what is landed information?
Landed information is the last stage of determining the true cost of a product. It covers all expenses associated with transporting and importing the goods from the seller to their final destination.
The following costs examples of what is included in landed information:


Freight costs (charges from the transport provider)
Custom duties costs (charges from the importing country)
Taxes (VAT or sales tax charges from the importing country)
Insurance (for while goods are being transported)
Handling fees (also known as agent fees which charges from the transport provider)
Commission (third parties and licensors that take a percentage of the sale)
what if my product changes but a costing is confirmed?
If changes have been agreed between both parties, you simply have to update the changes in your product and tap the refresh button for those changes to be updated in the costing where new prices can be added and confirmed.
do i have to enter everything manually every time i need a costing?
The simple answer to this question is: No.

At Bombyx we develop our features to eliminate those endless manual pain points. You can create as many costing templates as your business needs.

Your templates can hold additional costs which can also be added to during your negotiations, and your landed information calculations.

At the time of costing a product, a template needs to be selected, as well as a supplier, incoterm, and currency. From there just enter the quantities you'd like your product to be costed against.
why is processing a costing through bombyx better than email?
Emails are a thing of the past, or at least they should be!
When costing through a PLM system like Bombyx you can:
Centralise data. All product data at the tap of a button, and under one collaborative roof.

Accurate Costings. All the costings are obtained from all three stages taken into consideration.

Collaboration: Enabling departments in the business to keep data updated ensuring true costs are achieved every time with no grey areas.


Integration. Providing access to your product for all stakeholders to work collaborate together providing a single source of truth.


Create unlimited costings for products and build upon it through collaboration with suppliers and factories. Once created users can work with their supply chains to form a flexible costing sheet that provides teams with full visibility of costs and profit calculations.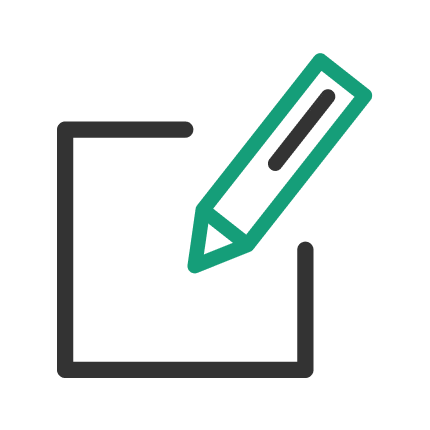 As you collaborate and negotiate with your supply chain on costs, changes can be applied in real time, and the costing sheet can be edited to reflect the discussions and confirmations made, keeping teams in the know on the latest information for the product costings in progress.
whether your cost varies between product sizes, or if a weighted average is applied across the potential order, Bombyx caters for all order types. It's as simple as the tap of a button to get your order in the format that you need it to be.
With Bombyx's dynamic product costings, you have 2 choices when it comes to how your information is displayed. You either create an average costing, or a detailed/open costing. Average costings show no details of the products cost breakdown other than the cost of everything combined into a single price.
Opposite to average costing, a detailed/open costing provides information on every aspect of the product's price showing exactly what has been accounted for showing teams and their supply chain an item-for-item display to help understand the costing process of the product.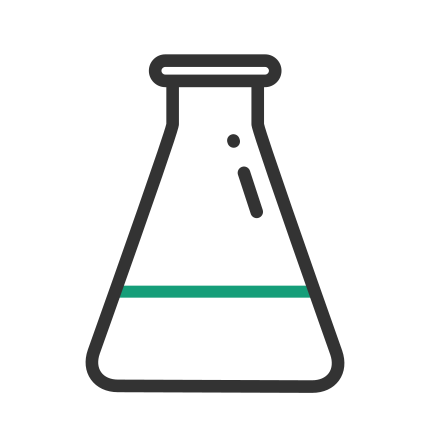 If your product requires testing to be applied, Bombyx will easily take the test price, and automatically divide it into quantities and colourways for you so you know exactly how much of the test cost applies to your products on a per unit level providing true clarity for businesses.
For any detailed/open product costs that aren't a part of the bill of materials or testing, there's additional information! it could be more related to the process or how the shape of a product is created. Whatever it is, there's a place for it here to ensure everything is transparently accounted for.
See your profit markups and margins based on the calculations of your product with landed costs. With built-in exchange rate functionality, as well as freight, duty, and anything else you might need for full visibility of your actual costs beyond the product itself.
The exclude option is for BOM items that are listed for detail but part of the cost of another component, or a test that is being cross referenced from a previous product and hasn't exceeded its expiry date. By applying exclude you can remove it from sight on the costing sheet, with the reassurance of it being listed in your BOM or testing requirements.
If changes are made during the discussions and negotiations of the product costing, you can apply the changes in your tech packs, and tap refresh for them to be pulled through in your product costing keeping everything up to date and in sight for all stakeholders.
When a tech pack is ready to be costed, or you've seen a sample and want to move forward to order, simply tap 'invite' in your product costing sheet, and all stakeholders will be notified and invited to join the conversation to get the ball rolling, and negotiations started.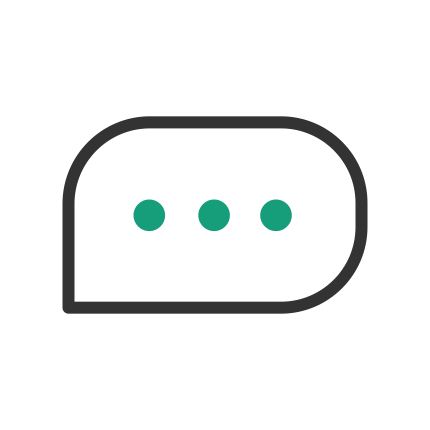 Once you've invited your suppliers to collaborate with you on the product costing, you can then continue the conversation in the comments section of the product costing. Whether that's to confirm finer details, or to develop the product further to reach target costs.
Once the costing details are agreed upon between users and their suppliers, simply mark as complete within the individual product costing. This enables to status of the costing to go from 'partially complete' to fully 'complete' letting users know that all costs are agreed and purchase orders can be raised accordingly.
As with every section within a product, costing also requires you to tick mark as complete for the whole costing module to let users know that no further work needs doing to your costings by giving the green light on the progress of your products lifecycle.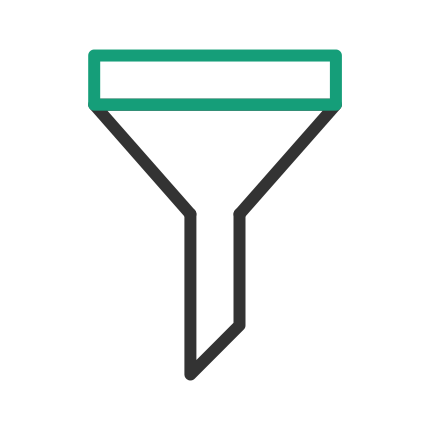 When a product has been re-ordered multiple times, you might want to search for a specific costing by filtering your listings. From different suppliers to currencies, or something else, the filtering function enables users to find what they need quickly and efficiently.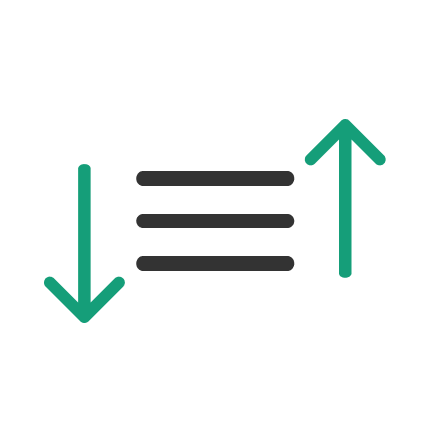 Similar to our filtering function, sorting allows you to view costing sheets in the way you want to view them. From the highest quantities at the top or to the lowest price per unit at the bottom, sorting gives every user a view of their own preference.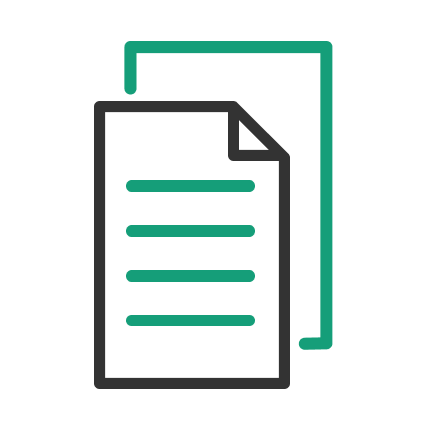 If you've previously costed on a product and want to make slight adjustments to your colourways and quantities, or have a different supplier, incoterm or shipment method then you may want to work smarter by duplicating a previous product costing, and get confirmations quicker.