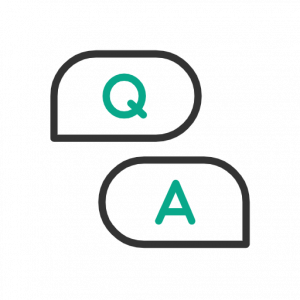 Everything you need to know, so you can use Bombyx like a pro.
Bombyx PLM is a cloud based software for industry professionals that would like to work more efficiently, with a reduction on their administrative tasks. 
We help businesses of all shapes and sizes keep track of the life cycle management of their products, aiding them to store and work on the technical information for their supply chain to collaborate on.
Bombyx allows you to form your technical packages, clearly and consistently every time. This allows your suppliers to be able to deliver your samples, and develop them through to production while keeping everything on track, all whilst within a timely manner.
No software needs to be downloaded to use Bombyx PLM. We are a cloud-based system that only needs access to the internet in order to work. You will need to ensure you are using one of the following web browsers:
Chrome 71.0.3578.80
Firefox 64.0
Safari 12.0.2
All these browsers are the latest versions as of December 2018 and are freely available.  Unfortunately our system is not supported on current versions of Windows Explorer or otherwise.
Apparel, footwear, fashion accessory brands/retailers, and garment suppliers are our main customer base; in the future we will be growing into other product areas.
If you select 'features' from the menu bar, you'll see a list of some of our main features and below, the rest of our available primary ones. As well as what is available, you'll also see what is coming soon to Bombyx PLM. 
Libraries and Groups
Store your colours, materials, prints, trims, labels, packaging, care label info, and testing requirements all in their own library or group to ease the pain of manual entry.
Component Approvals
Approve or reject your components in your tech packs and take that approval over to another development with the same item(s).
Care Label Layout and Test Report Approval
Have your care label layouts and test reports uploaded by you or your supplier. Then you can approve your items, within your orders, ensuring your customers receive a quality product.
Templates
Whether you have various brands and clients, or a diverse range of products, we provide templates for specification charts and purchase orders to ease your admin.
Apply Multiple Gradings
Our grading library allows you to apply different gradings to your products.
Sample Commenting
Comment on your samples and amend your styles for sample re-submission or approval for production.
PDF Tech Pack Formation
Submit your techpacks in PDF format by combining all your production documents and other items for easy reference to your team and supply chain.
Cost Price Negotiation
Integrated or not, Bombyx allows you to negotiate the cost price of your developments with your supply chain, keeping all your vital information in one place.
Purchase Order Creation
Raise your orders via the system, with your negotiations and general information being automatically applied.
Order Completion Indicator
With the click on a button, see how complete your order is and what's missing with percentage bars for each section of your lifecycle.
Notifications
Invite or apply yourself to developments, orders, receive information on changes, and approvals, with reminders of upcoming due dates.
Forum
Connect with your team members and suppliers via the forum to communicate about your developments and orders.
Development/Order History
See the full history of your developments and orders to analyse more in-depth about your products lifecycle.
Manuals and Documents Upload
Upload your company manuals and documentations for easy access, reference, and preview for your team and supply chain.
Supplier Overview
Organise your supply chain with an orderly tab system, having all their info easily accessible.
Supplier Integration
Ease the pain of communication by onboarding your supply chain.
Metric to Imperial Measurement Conversion
Convert your measurements from CM to Inches, and vice versa.
Reordering Styles
Reorder a selling style with the option to add new colours, and amend any details you want to change/improve from the last order.
Factory Details in Supplier Overview
Adding factory details under your suppliers to have a complete overview of your supply chain.
Excel Import of POM's, Gradings, Spec Templates, and Care Label Components
For easy system setup, add all your items together by uploading your excel lists.
Importing Item Groups to Techpacks
Quickly create your tech packs by creating BOM item groups, that when imported, all of them are added with one click.
We offer supplier integrations free of charge when signing up to the third plan in our pricing plans. At present, plans Larva and Pupa do not provide the ability to integrate your supply chain.
Supplier factories can sign up to manage their products, but at present we haven't designed it around suppliers being the main account subscribers. This is something we will be developing in the future.
Absolutely. We love education and would be happy to onboard educational institutes to contribute towards the learning of our future industry game changers.
Absolutely! It's more than likely, if you're looking here that you're currently working between various software systems. This method can slow you down due to the general switching between systems, the multiple admin entries, the lack collaborative methods, as well as other reasons.
With Bombyx, all of your development and order information is together in one location. You're able to communicate with your team and suppliers, share design files, BOM items, specifications, care and testing components, and more.
At present Bombyx PLM doesn't allow account customisations, but be assured that a lot of our features can be turned off if not needed.
Sure! To let us know about your specific requirements, you can go to 'Contact' in the menu bar at the top of the page and enter your company needs to us there, or you can drop us an email to 'info@bombyxplm.com'.
Privacy and security are at the top of our list. We assure you our servers are monitored 24/7 to ensure the safety of your product data.
You can access your Bombyx account wherever you are and whenever you need it, as long as you have an internet connection.
You do! We are a service provider to help you with your data consolidation and workflow efficiency. Your work is yours, 100%.
We believe PLM should not be a luxury and that companies of all shapes and sizes should be able to afford technology to aid their daily business, becoming more efficient, and reducing their administrative tasks.
Of course! We offer a 30 day free trial for all customers to check out what's available to them prior to purchasing one of our plans. Click on 'Contact' to send us a request, or email us on 'freetrial@bombyxplm.com', then we'll get back to you to book in a demo and free trial.
Across the top of your platform will be a red bar with the information as to how long you have left before the expiry and instructions on where to go to purchase the plan you'd like to subscribe to.
Yes, contact us via our contact section on our landing page, or drop us an email to 'trainings@bombyxplm.com', to let us know your needs and we can discuss the requirements from there.
You will not be able to exceed your max user limit. If your company exceeds its limit, your admin account holder can change your plan to a higher tier package, or if at the highest plan, you can contact us via our landing page, or drop us an email to 'info@bombyxplm'.
If you go need to purchase a lower priced plan to your current plan, you can follow the same process. Please note by lowering your plan, you may lose some features that are specific to the current plan you're on.
When in your company's platform, your administrator can go to settings and select plan management. From there they can select a new plan to purchase and a popup with two options will appear. The administrator can either change the plan from that date or they can select the option to apply the change after the current plan expiry.
If you selected auto-renew when purchasing your price plan, you can turn this off in plan management under settings, then the plan will then expire at the end of the month/year, dependent on which duration you selected when purchasing.
If you didn't select auto-renew, you don't have to do anything and your plan will expire at the end of the month/year, dependent on which duration you selected when purchasing.
You can go to 'Contact' on the menu bar at the top of the page and enter your message to us there, or you can drop us an email to 'info@bombyxplm.com'.