testimonials by cath kidston
Hi, I'm Neil Weaver. I'm the global operations supply chain and logistics director at Cath Kidston.
Cath Kidston is a global lifestyle brand which has a long heritage in being British and quintessential with its prints.

We, these days are a digital lead business which is providing everything from bags and accessories to toiletries and cosmetics, and home furnishings to our customers both in the UK and their international markets.
Before Bombyx, we were not digitally focused or thinking in the way in which we handled our development processes. There were a lot of disparate ways of working between design functions, between development functions, and, our suppliers.
Lots of information was flowing ad hoc between emails and spreadsheets and so on. And despite best endeavours, it was really more by luck than judgement that we made it to a development launch on time, making sure we have the right product at the right price, at the right quality.
Bombyx was one way we saw we could get to a single version of the truth. We needed to get everybody to collaborate around a platform that gave us that information. We also wanted to benefit from having that single version of the truth. And I used the word earlier, "collaborate".
The teams needed to really work together on making sure that the right information was available, that it was discussed, decisions were made, and we could then really effectively share that information.
One of our other challenges was the time which it took us to get a product to market. And our hope with using Bombyx as our platform to do that is it will speed up the efficiency of information flowing from design, through to supplier, and then consequently in product back to market.
Yeah, so Cath Kidston has been on quite a renewal journey.  We've been rebuilding the business over the last three years. Obviously the last two have been a little bit more challenging. We knew that we needed to renew our overall platform in the business and one of the things that was definitely missing was a PLM system.
 So we started to think about how would we go about that in a way that was appropriate for our journey, the scale of the business, the level of investment we could make, and something that really thought would do that, and so we started to look into the marketplace at what the options were.
Bombyx was one of the ones that we came across and obviously evaluated with that in mind.
In previous companies and previous roles, I've worked with other PLM systems that have been almost very systemic or critical path led and they've ended up feeling like a workflow that sort of gets you to an end game. It's still felt that it's been two-dimensional, very sort of numbers or spreadsheet or that kind of direction.
What Bombyx has been able to do is meet both the needs of creative people to see things visually but also then further through the whole process whether it's been the technical packs, all the testing requirements or the details of the bills of materials and everything else, it kind of meets both of those needs.
Bombyx stands out for us right now because it's of a scale and magnitude that really fits where we are as a business. We're on a growth curve. We might be this global lifestyle brand, but we have reinvented the business that supports it.
We're much more entrepreneurial in our outlook and we need to be really challenging the way in which we think and operate as a business if we're going to be as efficient as we can be, and be effective at taking product to market.
Bombyx not only as a product and a platform gave us what we needed in terms of the basics that worked for us with sort of a parallel fashion and the categories we're in, but it gave us something that could grow with us as we look to obviously enhance what we needed to take our products to market. Bombyx was prepared to be on that journey with us and collaborate and build.
Overall there's a balance here of what's affordable, what's appropriate, what was going to give us the best chance of success in the phase that we're in, and overall what sold it for us was two things really. One, the simplicity of the platform, the relevance of the platform to developers, designers, and people and we went through that due diligence phase.
There was a real a-ha moment in these people's eyes that said "yeah, we can really see how this can work for us." But above all, we recognised it was going to be a journey all the way through from a decision to move ahead with Bombyx, to a go live.
You don't just switch on a PLM system, we needed to work together, and it was that, I think, our opportunity to collaborate with partners through that process, that overall made the decision for us.
Ah, It's got to be the people. I think we've got a really, really resonate we've got a reach some connection between Bombyx and the people at Cath Kidston. We pride ourselves on our people and people love to work with Cath Kidston.
And likewise, I think that's what's really made it fantastic so far. There's no barrier or no filter, really, between the Bombyx team and the Cath Kidston team, and it's a very open and honest conversation all the way along through the process.
 We're still in a phase of development implementation season by season, but what we're starting to see now is that teams are able to kind of do things once and do it knowing that it's now been sort of, if you like, creating part of a library for the future.
So as we start to put tech packs on and develop libraries and really start to get that one version of the truth, we're able to start switching away from a lot of these ad hoc files and systems and information's that are flying around.
So there's still a way to go because of the lead times and some of the development processes. But what we're really getting now is people believe that they've got a tool and a platform that's going to help them in their everyday jobs.
Probably for me the thing that surprised me about Bombyx the most was actually its relatively youthfulness as a business and as a platform in the marketplace yet it was able to compete and demonstrate good functionality and purpose against some of the much bigger and larger players in the market.
I think that's a real testament to how quickly it's kind of got a grasp of what it can offer and what it can do for people.
For me, what's really exceeded expectations with the level of integration between Bombyx and Cath Kidston, the way in which we're working, the way in which Lucy and the team really get beneath the skin of our business, really understand our processes, our products, and really help us really on board to the platform.
Because it's not easy in a small organisation to find the bandwidth to do that. And I think what Lucy and the team have gone is above and beyond what I expected as we embarked on this journey.
 I think for me the one unexpected benefit of using Bombyx was that they really think about how the platform can integrate with other applications upstream and downstream.
We've had conversations already about 3D visualisation or links into Adobe for designers to use and everything else and equally the platform is already being considered as an extension to market place.
So I think it was the sort of the end-to-end breadth that Bombyx might be able to offer in the future.
Bombyx for us has really given the business a fantastic lift. There's a lot of people here within design development and sourcing supply that can now already see the value that the platform is going to bring and if you want to work with someone who really can take a platform that's generic.
But then really listen and adapt in an appropriate way to what you're doing as a business and build functionality with you and build other capabilities with you then Bombyx really does that and it's done in a really collaborative way.
Bombyx, the best part about the product/service is that accessibility to teaming people and that integration with your business you know it's this is not sort of set-in series of hard milestones, it's a conversation that takes place every day of the week.
There are small stand-ups where we can just review the current progress or talk about a specific issue and that sort of drumbeat every day in the business, week after week really helps to sort of make progress and really deal with things as they've come up.
Rather than kind of have something that's maybe too formal as a project structure and potentially would have created more angst and frustrations as we tried to work through the issues that we had.
For me the one word that stands out is partnership, this is a journey that we've got to go on together. This is probably a 12-month implementation probably followed by another 6 to 12 months of further development and enhancements.
And that's only possible if you can do it with a true partnership with someone who is going to support you and you can support them through that process ,and that what Bombyx does for us.
Cath Kidston like most business has been affected through pandemic obviously our retail channels changed and we had to move a lot more of our thinking to digital first and online.
Bombyx has come in during that period so it's part of our transition to a digital first led business but equally what's it's allowed us to do is start to create the platform for lots of people in disparate locations to connect together, which is again, a fantastic step for a real collaborative tool, and a real way of working and we are going to get to live with for many years to come.
Bombyx is a really good fit and product for Cath Kidston right now because of this transition we're going through we needed something that was relevant to us but flexible and agile enough to adapt to the way in which we wanted to shape the business going forward.
We didn't want the potential challenges of a big box solution that would be so rigid, it wouldn't kind of fit within our current ways of working it would be such a massive shift to kind of get to for the future.
I think that Bombyx has fit that niche really well for us, being able to help us adapt as they've developed the product.
Even though it's early days Bombyx has really impacted the business because it really gives people hope that were going to make things better. We're using this as a way not only to provide a platform and a process but providing a change to our behaviours and ways of working.
And so now people can really see that can happen because we've got something we can base these new ways of working on and how we can make their lives easier in accessing information, building ranges, building product and we're seeing that already with the early seasonal launches that we do with some of those product ranges.
Before you sign up to Bombyx do two things. One, really get to spend time with Lucy and the team, really see the people you're going to be working with because then you'll get a real flavour of the value, you're going to get by signing up.
And secondly, reach out to other testimonial customers. Really feel that, ask Lucy to put you in touch with other clients so that they can kind of talk about their experiences because there's nothing better than hearing it directly from people rather than just obviously taking it from a presentation maybe as part of the selling.
I can honestly say in terms of recommendation for Bombyx it would have to be a 10 out of 10.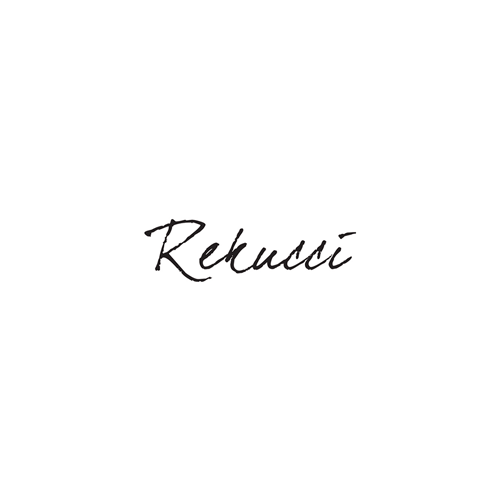 "It's very exciting to see something that matches our expectations of how things should be, and a pleasure to deal with people who "speak our language". This is why we ultimately felt comfortable and chose to sign on with Bombyx PLM."
Michaela Silverman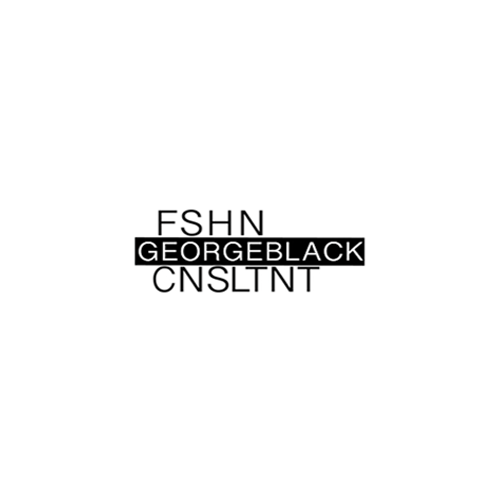 "Bombyx PLM is incredibly easy to use, it gives us a clear overview of our developments and takes out a lot of the administrative work out of our workload. It is also really great value for money!"
George Black