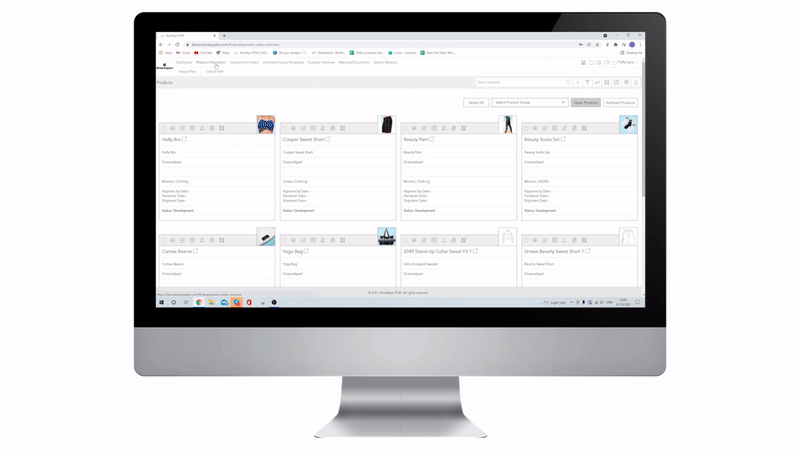 Our product forums are a great way of reducing the amount of platforms you work across in order to communicate information about a product to your team. If this add-on is accompanied by the supply chain integration add-on, you're also able to communicate with your suppliers on the platform.
The benefit of product forums is that you're able to eliminate email from your product development, as well as those times spending hours looking for approvals or pieces of communication that you need to check over, but struggle to source due to the subject being not relevant, or its changed over the course of the conversation moving on to other areas.
Our product forums add-on is a forum per style, so you'll never have to struggle looking for anything again. We also have dropdown categories which specify the areas of the products you'd like to discuss.
What our collaborators are saying
"It's very exciting to see something that matches our expectations of how things should be, and a pleasure to deal with people who "speak our language".
This is why we ultimately felt comfortable and chose to sign on with Bombyx PLM."
Michaela Silverman
Rekucci
"Out of all the PLM systems we've seen, Bombyx PLM is by far the most attractive in aesthetic, and definitely the easiest to use and navigate."
Marie Laskowski
Missguided
"Bombyx PLM is incredibly easy to use, it gives us a clear overview of our developments and takes out a lot of the administrative work out of our workload. It is also really great value for money!"
George Kara
GEORGEBLACK 
"Bombyx have under promised and over delivered in their commitment to successfully implement their PLM into our business. They go above and beyond to support you, understand your challenges, present solutions, and work with you to overcome your bottle necks. It's been a true partnership from day one"
Neil Weaver
Cath Kidston